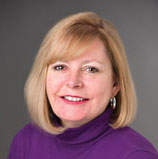 From the notebook
June 16, 2014
I spent last week talking to a lot of utility bedding suppliers for the annual database report that will appear in our July issue. Conversations have a habit of wandering off topic, or turning down tangential side streets, of course. Here are a few of my takeaways from those meanderings.
How much is too much? On the upside, ecommerce allows retailers to vault the constraints of physical store locations and balloon their assortments. Target.com carries over a 100 cookware sets, for example, and Kohls.com offers more than 1,400 comforter sets. Challenge: What does the Target store in Stevens Point, Wis., do when a customer trots in wanting to exchange the $700 Chantal 9-piece copper fusion cookware set she bought online, which is not sold in stores?
About those 1,400 comforter sets… Really? And why? Kohl's shows 96 (!) comforter sets per page, and there are roughly 15 pages of them. Scrolling through the first page alone is overwhelming. I'd love to know how many customers wade through the entire assortment.
The era of responsibility. As retailers grow their ecommerce operations, they are increasingly looking to suppliers to absorb many of the costs – and risks. Sure, a few specialists such as Zappos insist on carrying inventory and handling deliveries themselves to ensure timeliness and quality. But most major retailers expect suppliers to keep the inventory and execute drop-ship deliveries. There's a fine balance to be had in the cost of such endeavors, where the shipping charges can be higher than the purchase price for one or two small items.
The era of responsibility Part Deux. Co-op ad dollars, open order discounts, contributions to couponing and all that other good stuff that bites into a supplier's bottom line? Retailers are working to replicate that for online merchandise. Suppliers have a bit of leeway here since no once seemed to have figured out how much virtual selling space is worth. In other words, there's not yet a broadly accepted standard. Negotiations are open.
The pendulum begins to swing on private labels. Several suppliers said they are seeing an increased appetite from retailers for national brands – the point being some retailers feel they may have overloaded the mix with their own labels. (What does Inc. mean to a Macy's home customer anyway?) This does not mean retailers are particularly interested in promoting the manufacturer's name as a brand, at least not in most areas soft home. This is another "era of responsibility" moment…because it will be suppliers forging the licensing agreements and eating the costs if the brands underperfom at retail.
We have passed peak bed bug. Across five days of interviews, only one person brought up the subject of bed bug protection – and only to say it's no longer a big driver of sales the way it was three years ago. Instead, bed bug protection has settled into a niche and is an expected part of any assortment. Ditto for the dust mite protection, etc. To the extent that a particular solution is currently predominant, it appears to be anti-allergen product.
That's the scoop so far. We'll have the 2013 numbers for retail sales of utility bedding in our July issue. As a new side feature, we will also provide a directory of key suppliers in the sector. Be sure to look for it.