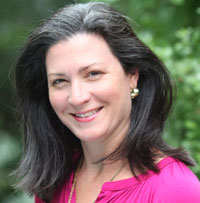 Opportunity knocks
June 16, 2014
Hispanics are good for the home furnishings business, says a recent report titled "Upscale Latinos: A Bright Outlook for High-End Marketers."
These "upscale Latinos" fall within the $50,000-$100,000 annual income bracket and tend to have a "consistent level of optimism about safety, well-being and wealth creation," according the report released in late May by Neilsen and the Association of Hispanic Advertising Agencies (AHAA).
That level of consumer confidence leads to increased spending levels that "make this segment an imperative to the U.S. economy and prestige brands," the report notes.
Here are some encouraging take-ways from the report that might be of interest to home textiles, furnishings, and improvement retailers and suppliers:
--The demograhic spent $3.7 billion in online purchases over the past 12 months on clothing/accessories, airline tickets, health and beauty, and home accessories;
--40% of them bought home furnishings/appliances in the past 12 months compared to 18% of upscale non-Hispanics;
--They are more likely than upscale non-Hispanics to purchase home improvement items.
As a Hispanic myself, I will add that it is important to recognize the diversity within the Latino community, and that selling to Cuban and South Americans in Miami and along the East requires quite a different strategy than wooing Mexicans and Central Americans in Texas and the West Coast.
iSuerte!