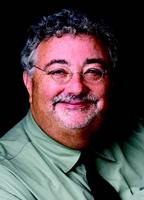 Damning Up Amazon
June 16, 2014
I've never been a big fan of the "Just Say No" school of merchandising.
You know, the one where a retailer stops carrying a product because maybe another retailer they don't like is carrying it also. Or the vendor has done something to piss off the buyer. Or maybe they just don't like each other.
This sort of thing happens more often than you think. In the home textiles business, the classic case study is Royal Velvet towels. No, not today's ersatz RV you'll find at Penney. I'm talking the classic days of the brand when it was the flagship towel program for most of the better department and specialty stores in the country.
Every time RV distribution was opened up to some store that those already getting the product didn't like, those stores threatened to drop it…or else. If memory serves correct, Dillard's did in fact drop RV when it was opened up to Bed Bath & Beyond, replacing it with a private label wannabe.
But that wasn't the only example near and dear to our hearts. Urban textiles legend has it that Ralph Lauren was all set to sell a step-down derivative brand – it ended up being Lauren – to Linens'n Things until Macy's went all medieval and threatened to drop the label from its stores. In this case, Ralph backed down and Lauren ended up being part of a two-tier department store program that finally was discontinued last year.
Now, we're seeing this drama online as Amazon plays hardball with one of the big book publishers, Hachette, trying to get better terms. Amazon is eliminating pre-sell options for Hachette titles and is offering anything-but-Amazonian delivery when it does in fact sell their books.
As smart as Amazon is, its use of this old tactic is just plain dumb. It's even dumber today when the consumer has so many more options on where and how to buy the products Amazon doesn't want to sell.
You get enough of this behavior and pretty soon consumers stop using Amazon as the go-to first choice for buying stuff.
All of those years of courting the consumer can implode pretty quickly with today's fickle – and not-at-all loyal – shopper.
Anytime you put the customer between you and a problem with your supplier you are risking losing that customer. If Amazon continues this nonsense it will learn this lesson pretty quickly.
And be stuck up the river without a product.
advertisement