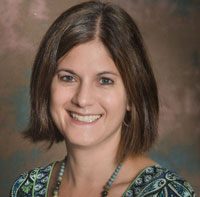 All roads lead to roam
June 25, 2014
Remember showrooming ? That's when consumers went to stores to get a hands-on feel for a product that they intended to buy online. A long time ago (actually, about two and a half years ago) it was something that retailers were very concerned about.
Why should stores give valuable real estate to products, especially demos, when consumers were only interested in seeing how they worked? That's what retailers I spoke to said at the time. They said they felt powerless to prevent the practice.
And it was only a few years ago that store owners were suspicious of consumers who shopped with cell phones in hand. The fear here was that these consumers were showrooming as well as checking prices online to buy somewhere else. There were reports of some small store owners posting signs banning cell phones. Crazy, right?
What a difference a few years makes. Apparently, a greater number of consumers "webroom," or research a product online before going to the store to make the actual purchase. But more importantly, while retailers are today embracing multichannel retail – including mobile – they still need to catch up with how people shop now.
One of the things that startled me when I was researching this month's feature story, "Going Mobile: Why m-commerce is more than selling on a smartphone," were the discussions I had about conversion rates. Up until recently, many retailers considered a consumer who browsed on a mobile device and put a product in her shopping cart – but did not check out – a failure to convert. But now the savvier ones get it: For many consumers – it means the product was purchased elsewhere, for example, in a store or on a desktop.
Gulp. That's me to a T. I love to browse on my tablet and put items in shopping carts, but I like to buy on my desktop, after I check prices elsewhere, read reviews, email my sister for her opinion, etc. For me, mobile shopping is my way of making a shopping list, like a notepad. I never dreamed I was screwing up someone's conversion rate. For that, I apologize. But I'm hardly the only one who shops that way. Luckily, retailers are now realizing many channels lead to a sale. All roads lead to Rome, you could say. Some of us just roam a little on the way.