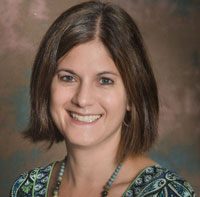 You need this gadget more than you know
July 15, 2014
Maybe it was the long deep cold of the Polar Vortex, or maybe it was all the weight some of us gained waiting out the long winter – but there seems to be an even deeper appreciation this year for summer's fresh fruits and vegetables.
What's key to this year's fresh food love fest? Gadgets and gizmos. Many current summer recipes would not be possible – or just not as palatable – without some special gadgets, like this one from Cordon Bleu-trained chef and food writer Nancy Duran on how to make Squash Ribbons with Prosciutto. In her recipe, she uses a mandolin slicer to make large veggie curls that look like pasta.
There's a simpler gadget that aims to create the same results – sort of like a pencil sharpener for vegetables – that is seemingly everywhere this summer, taking off in the same way that baby names sometimes do. It's on television commercials for the Veggetti, which shows a woman delighting in the carbs she saves eating her zucchini "spaghetti" with meat sauce. At the Atlanta International Gift & Home Furnishing Market, which wraps up today, I spotted three versions as well, including what Ron Ekins of Gourmet Kitchenworks said was the original: a German product called the GEFU Spiral Cutter Spirelli, which has been featured on the Dr. Oz show. Harold Imports Co. and Mastrad also showed slightly different versions of the double conical peeler.
Veggetti, with its unfortunate name, has picked up some snotty commenters online, highlighting the fact that it is easy to sneer at kitchen gadgets one has never used before. I'll come clean here – I had the same opinion about cherry pitters. I think I saw three or four at the International Home + Housewares Show in March, and wondered, "Will that sell?"
And a different product also produced the same reaction in me. At a recent event, folks from Casabella handed me a strawberry huller, a $5 gadget that went into stores in May. This little thing looks like an overripe pair of tweezers but the joke is on me, because I now use it every day. (It works on tomatoes too. Note to Casabella: this year's tomato harvest is going to be a bumper crop. How about a tomato shaped one, Casabella?).
And then my family had friends over. Our guests brought organic cherries and their three-year-old son. Our friends feel the same way about their cherry pitter as I now do about my strawberry huller. Only they forgot to bring it with them. The three-year-old pitched a fit about having to eat cherries with pits that is still ringing in my ears. It was absolutely the pits, I tell you. I have changed my mind about that gadget now, too.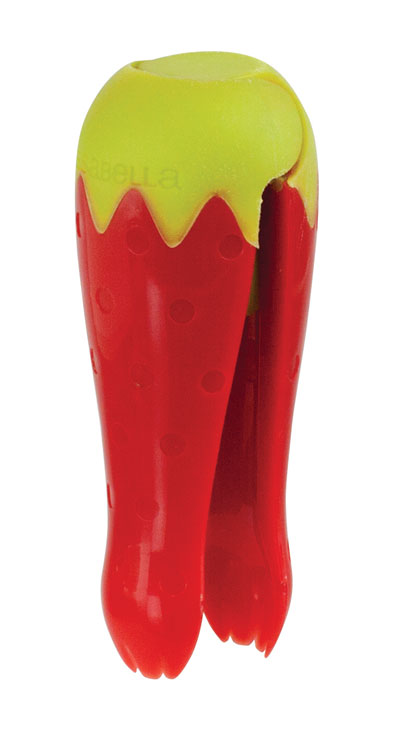 Casabella's strawberry huller removes the leaves and stem.