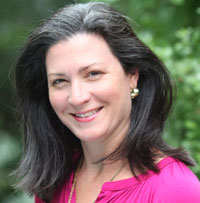 Breaking through
July 21, 2014
In the span of one week, I came across two unusual marketing tactics that made me stop and pay attention to what was being offered to me, the consumer.
That's a big deal in an age when we are constantly – all day, everywhere – being bombarded by advertising for everything from Botox to a new Buick, which by the way "sure doesn't look like a Buick" as its new TV ad promises.
Wait – make that three ads that gave me pause!
The first "ad" I noticed in my hotel room at the Westin in downtown Atlanta earlier this month when I was in town for the rug and home furnishings markets. A round sticker on the full-length mirror caught my attention. Next to a red-sneaker clad woman in a stretch/dance position, it read: "Pack Light Stay Fit. Call Service Express to have New Balance clothing and shoes delivered to your room for use during your stay for only $5."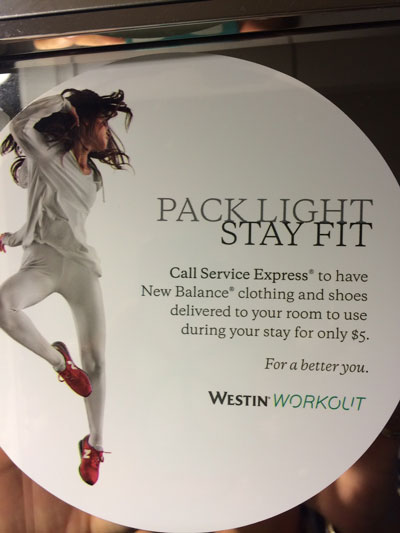 Then came the clincher: "For a better you."
For a better me. Hmm…
Then I looked at the clock: 8:07 a.m. With the day's first appointment schedule for 8:30, I decided I'd have to improve myself later. Then I reached for a black shirt because, as comedian Jim Gaffigan said, wearing black "is easier than working out."
It's true, I didn't rent the New Balance workout clothes, even at the sharp $5 price. But at least I thought about it. Maybe if I'd seen it at 7:07 a.m. I would have chosen to be a better me that day, which means the marketing tactic had potential success.
The other marking ploy that hit my radar came from Ikea – which is opening its first store this summer here in Miami – plans to court local shoppers by offering free cafecitos (Cuban for espresso ;) at hotspots throughout the city over the next few weeks.
Not Swedish meatballs, which Ikea sells, but Cuban coffee, which it doesn't.
The first stop of the new Ikea 305 Truck (named for the city's area code) is this Sunday at Marlin Stadium, conveniently in tandem with Marlins Family Fun Day, and I am seriously considering stopping by. Cafecitoes are a dime a dozen in Miami, as you might guess, and of course I could make my own batch at home – I do every day.
But it sounds like a fun outing with my kids.
And besides, I am looking for that better me, and I have a feeling she will be at Marlins Stadium this weekend sipping cafecitos.