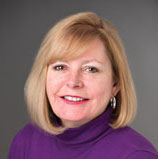 T-Minus 8 weeks and counting
July 21, 2014
Yipee! It's the middle of summer. Depending on where you live, that means your tomatoes are already coming in or are just about to. Summer fruits are reaching their succulent peak. And if you're a Mid-Atlantic beach goer, the ocean temperature is finally tolerable.
If you are a home textiles sort who swims with the sharks in the volume retail business, today marks eight weeks until the opening of the New York Home Fashions Market in September.
Sorry to burst your bubble. But then again, I'm sure this isn't news. You've already been busy previewing. You are pressing your factories for samples and consulting the shipping schedule and reviewing concepts with your showroom designer.
Here's something else to think about: publicity. It's much easier than you think. And if you've ever popped open an H&TT Extra enewsletter or our Market issue or our Market daily and wondered why all your competitors seem to be getting coverage while you've been overlooked…well, I'm here to give you the scoop.
We'll soon be sending out a call for new product submissions. The deadline is Aug. 8. Direct your photos and product descriptions to Httsamplesny@gmail.com. Visit hometextilestoday.com/market for more details.
We also want to hear about:
New showrooms
Relocated showrooms
Expanded showrooms
Expanded production capacity
New product categories
New licenses
New hires
New distribution centers
Most news will be features online and in H&TT Extra. Product debuts will appear in our Sept. 14 Market issue. Coverage of line walk-throughs are slated for the Sept. 16 market daily.
You have news toshare? Like Blondie said, "Call me."
Actually, I prefer if you email: jmarks@homeandtextilestoday.com .