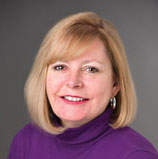 The State of Play
January 30, 2017
Here's what the future looks like for the home textiles industry. It's faster, it's more fragmented in the way it delivers products to consumers and it's more sustainable.
Digital textiles printing, the subject of our February cover story, doesn't just have the potential to provide quickly produced, uniquely personalized products to the masses — it's already doing it. Jo-Ann Fabric, Spoonflower and Zazzle are giving consumers a world of fabric design options, while companies like Springs Creative work the back-end fulfillment.
And if you're tired of hearing about e-commerce it's probably time to go into another business — if you can manage to find one that isn't being upended by the Internet. Which also happens to be the ideal conduit for on-demand products. Why do you think Amazon plans to invest up to $38 million in Kornit Digital, a big player in the online personalized clothing market?
The money quote on the situation comes from Normand Savaria, ceo of WestPoint Home, which is installing its first digital printer in a matter of weeks. "You can just see where the market is going," he said. "It's a tale of two worlds: Volume business and what I call dump truck loads one spoonful at a time."
Digital also drastically reduces waste. But there's still a lot of waste in the production pipeline, and we're seeing more manufacturers working to repurpose it. I can think of two products that debuted in January alone: Lenzing's Rifibra, a Tencel fiber produced from cotton waste; and Micro Cotton/Sharadha's Eco bath towels, made from 100% recycled fibers.
The Walmart Foundation's recent $3 million investment in research to spur U.S. textiles production also takes on waste, specifically a Washington State University project to develop an environmentally friendly process for recycling cotton waste using a wet spinning technique.
In addition, it's investing in a commercial textile dyeing method that cuts water and energy use by 95% and a variety of initiatives to bring sustainability into the dyeing process.
Target has now joined the fray, announcing a $5 million investment in green chemistry along with a new policy to eradicate harmful chemical use in textiles, personal care and beauty products. Textile-specific goals over the next five years include removing added Perfluorinated chemicals (PFCs) and eliminating added flame-retardant chemicals that could pose harm to the end user, textiles workers or their communities.
Ikea was in New York recently to preview three new collections debuting this month. As Ikea execs talked about their product development mission, they intoned one phrase like a mantra: "sustainable and affordable." You'll note which one went first.
Just to underscore the importance of these trends, I'll note that the three aforementioned retailers are among the Top 10 home textiles sellers in the U.S. market. Collectively they represent about $7.8 billion in retail sales.
Want to toss digital-curious Amazon (another Top 10 retailer) into the mix? We're talking $8.45 billion.
That's the kind of juice that can refashion the supply chain infrastructure — and standards — across the industry.