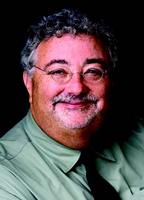 Anchors Away
February 20, 2017
Farewell to the heyday of the Great American Shopping Center.
We knew thee well. But it ain't over yet.
The waning days of many malls have been in progress for over a decade and if the pace is accelerating more recently, it's not surprising. With Macy's closing 100 stores, Sears baling out of centers as fast as they can and others likely to follow, it doesn't take a real estate scientist to figure out that malls are, if not an endangered species, at least a diminished one.
A lot of the B and C malls are going to just go away, leveled for parking lots or converted into health care facilities, trade schools, yoga joints and whatever storefront flavor of the month happens to be in favor at any given time.
But here's an interesting question: in the B and B+ malls that survive but perhaps lose an anchor what happens to the other corner tenants? Does the entire mall suffer and die an agonizingly slow merchandising death as shoppers migrate to town centers, downtowns and their smartphones? Does this become a self-fulfilling prophecy?
Or is there another scenario? Do the other anchors pick up the lost market share and actually gain business? Do regional department stores like Dillard's, Belk, Bon-Ton and Boscov's plus Penney and the occasional Kohl's retain the business that used to go to the other corner and increase their sales?
A lot depends on the overall viability of the mall itself and how the center developer replaces that lost anchor. If they move quickly to bring in other forms of retailing like off-pricers and big box stores along with restaurants and health clubs the mall stays healthy and the bleeding stops at the corner.
It could happen. Which is not to say it will.
There are still too many malls and too many stores out there. But dropped anchors don't have to necessarily sink the entire ship.