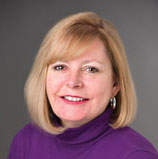 To invest or divest, that is the question
March 13, 2017
It's been an eventful first quarter, filled with some surprising initiatives and some not-so-surprising store closings and layoffs.
It's hard to decide which came as the bigger bombshell, Target's announcement that it will become a radically different retailer over the next three years or TJX Cos.' decision to launch a new home furnishings chain.
Apparently TJX hasn't heard the country is overstored. Neither has Ross Stores, which will add another 90 units this year. Nor Dollar Tree, which plans to open 650 new units on top of the 14,000-plus it already operates.
Then there were the store closing announcements, Macy's most prominent though not the only one. As retailers peer into the near and long-term future, some are investing, some are divesting and some are doing both simultaneously.
apparel, home and kids over the coming 24 months. It's also accelerating the rollout of smaller stores in urban areas and on campuses, a format which provides less opportunity for big soft home assortments. And it's going to begin "reimagining" its large-format stores, although not every store will carry the same features.
Kohl's. Not so much cutting stores as cutting the size of its stores, Kohl's plans to shrink the footprint at roughly half of its units. The smaller sites will be customized to emphasize product categories most appealing to local customers' preferences, which could present some allocation challenges. As it uses stores to serve as online shipping and/or customer pickup points, Kohl's said it may ultimately operate a greater number of individual doors – but less total square footage over time.
Big Lots. The discounter isn't calling what's coming a transformation, but consider the strategy. Big Lots is launching a multi-year initiative to evolve its brand and create the store of the future. (Yes, consultants are involved.) Raising the profile of its furniture business will almost certainly be part of the plan. Given the strong performance of soft home, one assumes it will be, too.
The big question is how patient Wall Street will be about all of this.