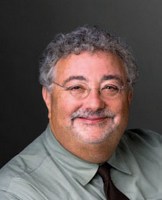 Shopping Mauled
May 1, 2017
The cacophony surrounding the pending doom of the great American shopping center is starting to reach epidemic proportions.
Every pundit worth his weight in megabytes is out there preaching the end of this institution and forecasting a Wall-E world where we sit in big fat recliners, slurping from our sippy cups and hitting buy buttons like monkeys hooked on treat-response systems.
Well, it ain't going to happen exactly like that. Just as people predicted the end of American downtowns only to see them resurrected over the past decade as living (literally), breathing (figuratively), thriving (really) urban centers, shopping centers will evolve into something else that won't be just about shopping. In fact, they won't even be called shopping centers ten years from now.
We've seen this happening already. From humble beginnings in the food court, malls have become big-time locations for restaurants and food-based businesses. We've seen service-type businesses like gyms and health care facilities move into vacant retail spaces.
Now we're seeing the next wave. At the Opry Mills Mall in Nashville, a Madame Tussauds has opened in what was once a Barnes & Noble bookstore. These kinds of attractions were once only reserved for major tourist areas, not regional malls. This is new.
So too is what is happening at the West Oaks Mall in Orlando. Later this year Bed Bath & Beyond will take 75,000 square feet of space at the mall, but it won't be for a store. Instead it will be a back-office customer service call center.
The mall already had leased another 75,000 square feet to the state transportation authority for similar activities.
Together these businesses will employ as many as 1,000 people, the mall's owner says: 1,000 people who will want to shop and eat at the mall on their lunch hours and after work.
This is the way the mall of tomorrow will be. In an interview in WWD last week, the head of the big shopping center operator Simon complained about all the negative news regarding malls. Obviously, he's not totally objective, but he does have a point.
Shopping malls as we have known them are changing, and many will go away. But many will remain, under a different business model with a different purpose.
And the pundits will be wrong…again.