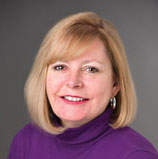 Yes, It's Real
May 8, 2017
Anybody who believes eco-friendly talk in the industry is a mere sop to Millennials and tree-huggers hasn't been paying attention.
Here's what's gone down in just the past four weeks.
Walmart wants to clear the air. Walmart launched a new program to eliminate greenhouse gases by one gigaton in a little over a decade. The retailer's new "Project Gigaton" includes the launch of an online toolkit for suppliers joining the effort. The project, with a goal date of 2030, takes aim at manufacturing, materials and/or use of products and encompasses energy, waste, packaging, agricultural practices and deforestation.
"Supply chains are the new frontier of sustainability," said Carter Roberts, president and ceo, World Wildlife Fund. "The journey products take from source to shelf will collectively shape our planet's future."
Target re-packages. Target announced five packaging goals it expects itself and its suppliers to achieve in the next three to five years with a focus on polystyrene, deforestation and recycling. Its Threshold and Pillow Fort home brands will be among the leaders in the effort.
Among the goals: source all private label and exclusive brand packaging from sustainably managed forests by 2022; eliminate polystyrene from private label and exclusive brand packaging by 2022; add the How2Recycle label to all private label and exclusive brand packaging by 2022; and create greater demand for recycled packaging by developing three new end markets for recycled materials by 2020.
"With the power of Target's team and our scale as one of the country's largest retailers, we hope to be a catalyst for change across the industry—aiming for the day when all packaging will be recyclable, and leading the way to a packaging-waste-free world," said Jennifer Silberman, Target's chief sustainability officer.
Coyuchi targets waste. Pioneering organic cotton home textiles company Coyuchi launched a subscription service in a bid to keep its worn linens out of U.S. landfills, which receive an estimated 10 million tons of textile waste annually.
The new "Coyuchi For Life" program provides customers with new, GOTS-certified organic sheets, towels and duvet covers regularly in exchange for their old ones. The used/returned linens will be renewed or up-cycled for other purposes. If not salvageable in their current form, the materials will be organized by type and processed into a new yarn. Nothing will go to a landfill.
"Coyuchi for Life is a seminal example of where innovation, a marketplace demand for transparency and organics, and a big shift towards an 'I don't need to own it' economy are converging," said Coyuchi chairman Kevin Surace.
GOTS growing. The Global Organic Textiles Standard announced the number of GOTS- facilities jumped 21% last year to 4,642 locations in 63 countries. China added 68 facilities, India 47 and Pakistan 30.
India leads the pack in terms of counties with the largest number of GOTS-certified facilities, with 1,488 locations. Turkey comes in second with 423, followed by Germany (347), Bangladesh(331), China (269), Italy (195), Pakistan (172), Portugal (96), Korea (61) and Japan (58).
For a growing number of home textiles industry players, from manufacturers to retailers, Earth Day is now every day.