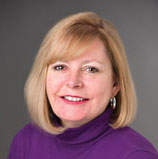 The Through Lines
June 5, 2017
With a few exceptions, home seemed to hold its own at many major retailers during the first quarter. In some instances, it was a star.
The recent round of first-quarter analyst calls and strategic announcements turned up some common threads among store-based retailers grappling with a rapidly shifting landscape.
Reduced store inventories. Several retailers discussed efforts to pare in-store stocks – some simultaneously expanding online assortments. From a vendor perspective, this portends fewer up-front orders for goods and more turn-key fulfillment of merchandise the vendors will be responsible for keeping on hand. For consumers, the best-case scenario is more thoughtfully edited merchandise assortments in store. The worse-case scenario is less selection and boring, play-it-safe product on shelf.
Highly guarded forecasts. Even retailers that turned in solid Q1 performances were leery of predicting more of the same for the rest of the fiscal year. Nearly everyone reported a lousy February, followed by improving trends in March, April and the opening weeks of the second quarter. Still, they're not entirely certain about whether consumers will keep it up. Shopping migration to the internet and consumers' preference for spending more on experiences than things were most often cited for the caution.
Home expansion plans. Big Lots, which has been doing well with soft home, will expand window and bath this summer. Burlington Stores has added a fifth divisional merchandise manager in home with an eye on broadening entertainment categories, home accents and furniture. Ross sees more opportunity for growth in home, though it declined to share specifics for competitive reasons. Bon-Ton will open 25 new Laura Ashley Home shop-in-shops this fall and add Vera Wang and Lauren Ralph Lauren bedding to its assortments. TJX, the most aggressive of the lot, will launch a new U.S. home furnishings chain this year under the Home Sense banner it operates in Canada.
Looking to new markets. JCPenney is launching a B2B Solutions division, with plans to sell bed linens, towels, window treatments, mattresses and major appliances to small business owners in the hotel/lodging industry and the multi-unit residential industry. Anthropologie may begin offering its home assortment wholesale to U.S. and international department stores. It's also considering an introduction to the designer trade.
Experimentation. Target is opening a laboratory-type Northeastern distribution center this quarter to test faster methods of order fulfillment. The project involves pallets, case packs and single items. Successful developments will roll out to other company DCs. Macy's Inc. is evaluating the four test formats now in place for its Backstage off-price concept and expects to ramp up the rollout of the most productive beginning next year. At its Macy's department stores, it's testing more in-store experiences, especially with an eye to its most loyal shoppers. Kohl's continues to experiment with its three-store Off/Aisle concept. Stein Mart will test a smaller home/gift area in five new stores this fall.
Hope for a better tomorrow. Every executive who discussed the rash of store closings taking place said they expect short-term pain in markets where they will be competing against going-out-of-business sales. But they also see an opportunity to win market share once the stores go dark.