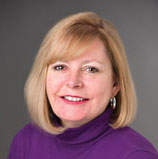 2018: The Year of New Retail Formats
June 27, 2017
At the moment, bricks & mortar retailing looks to be burning away in a conflagration of store closings.
Something on the order of 5,000 doors will disappear over the coming months across a range of channels: department stores, apparel specialists, sporting goods, drugstores and others.
It's hard to see for all the billowing smoke, but new concepts will soon arise from the ashes. If 2017 is destined to go down in history as The Year of Retail Store Closures, then 2018 is shaping up to be The Year of New Retail Formats.
A couple of them are new concepts for the U.S. market. Most are overhauls of existing nameplates. A sampler:
HomeSense. TJX's second U.S. home store chain will make its debut in late summer. Billed as a format that will be complementary to TJX's powerhouse HomeGoods chain, the company said it will expand both chains in tandem. "We will be adding more and more home stores going forward at an advanced rate," TJX president and ceo Ernie Herman announced last month.
Big Lots. Work is now underway on Big Lot's first "store of the future" in Columbus, Ohio. The store will reportedly be anchored by furniture, with key departments including soft home, seasonal, food, household cleaners and pet products. The store is slated to open in October.
Macy's Backstage. Yes, the department store's off-price format is nearly two years old – but it's about to bust out. Macy's has been tinkering with four iterations of Backstage. It plans to settle on a winner by the end of this year and begin a more aggressive rollout in 2018.
Bed Bath & Beyond. BBB is piloting tests of new window and bedding departments. The idea is to both offer a greater selection of goods while reducing the amount of inventory on the floor. It sounds like an updated version of the showroom format, but we'll know more when we see how it's set up.
Aldi. The German grocer is investing $3.4 billion in the U.S. market to upgrade its 1,300 of its current 1,600 stores and expand to 2,500 units over the next five years. Its narrow general merchandise assortment changes frequently. But if you've got the right product at the right price, you can sell boatloads of merchandise through Aldi. If you don't believe that, you've never talked to an Aldi vendor.
Lidl. Aldi's rival in Europe just opened its first U.S. shores this month and will have 100 in operation by this time next year. It, too, offers a rotating assortment of sharply priced general merchandise. (See remarks about selling Aldi, above.) Lidl operates some 10,000 stores in 28 countries. It hasn't yet announced how many units it has planned for the U.S. market.
Target. The discounter's next-generation "re-imagined" format is scheduled to open in October in the Houston suburb of Richmond, Texas. Also this fall, Target will remodel portions of 40 other stores with features from the prototype. It plans to "re-imagine" 500 stores over 2018 and 2019.
Amazon. A matter of pure deduction. Amazon is opening bookstores. It's acquiring Whole Foods. Who knows what comes next?