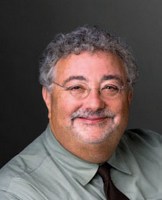 Target Practice
June 27, 2017
So, Target is on a mission to reinvent the modern American discount store. It is clearly a work in progress.
A visit to one of the retail giant's just-remodeled stores in the Dallas metroplex – one of 28 of its 47 area stores that will eventually be updated at a cost of $220 million – revealed a nice looking mass merchant unit. However it doesn't really move the bar much when it comes to the fine art of merchandising.
This particular store, in Addison, just north of the Beltway that wraps around Dallas, clearly had a fresh coat of paint and featured lively graphics and photo montages to identify individual departments. There were nicely vignetted endcaps, while pads for products like outdoor furniture kicked up the mass merchandising game a few notches.
The aisles seemed wider and the whole store appeared to be airier and less dense.
But frankly it was a little hard to see where that $7.8 million went in this particular store.
When one walked in, the first sight was the ubiquitous catchall department that used to be the dollar department and now seems to have no clearly defined theme whatsoever. It was both a visual and merchandising hodgepodge that sure wouldn't be the first thing I'd want a customer to see if I was trying to show them my store had upped its game.
Home textiles was in the center of the store, where it often is in many Target locations, with both latitudinal and longitudinal fixturing, though those fixtures were standard store issue, nothing special. The endcaps, as mentioned, were nicely signed and displayed, but running down the gondolas was the same endless blur of merchandise, broken up by the occasional item highlighted or otherwise featured.
Towels – a particular weakness in the Target display lexicon – remained in their usual numbing run with no clear distinctions between programs, brands, quality levels or pricing. Maybe someday somebody will explain why this is.
On this visit – in fairness one visit on one day to one store – there was a disturbing number of stock outages including most of a 16-foot run in the textiles department. I get that the store is being remerchandised, but you don't leave that much valuable real estate empty no matter what the circumstances.
Outside of home textiles, Target has finally moved the electronics and digital media section to the back of the store and cut back on its previously enormous assortment of CDs and DVDs. Perhaps somebody in Minneapolis finally got the memo about Netflix and Amazon Prime?
In an article in the Dallas News about the reopenings of the first seven stores to be refreshed, a Target executive talked about movable walls and new fixtures, but that was hard to see at least on this cursory visit.
Listen, Target invented the idea of the classier discount store and they still do it better than anybody else. But if this is the result of their efforts to take it to the next level, I'd have to say it was pretty disappointing.
I expected more.