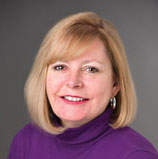 The Grass Is Always Greener
July 19, 2017
Here's a number that should make any solidly established retail entity quail: 78% of consumers would like to see more pure play retailers open physical stores.
So even as some 5,000 name brand store locations are in the process of going dark, shoppers would like to see more etailers emulating Warby Parker and Bonobos. The GPSShopper survey that turned up the result also found that 86% of consumers would prefer to shop "experiential-based stores." They want to test products in person, then buy via mobile or online.
Pure play bedding and bath retailer Parachute is obliging. A few weeks ago, it opened its second bricks & mortar store. Located in Portland, Ore., it's a small space – just 550 square feet. Shoppers can purchase merchandise on-site or place orders in-store with free shipping. Those who want a more personalized encounter can work one-on-one with Parachute's design consults. The shop also includes a large garden in the back of the store that will be used for Parachute parties and community events.
Is this avenue open only to fleet-footed newbies? Bed Bath & Beyond is betting not. Its new bedding department test is laid out along similar lines. There are over 200 design options displayed either on dressed beds or on hangers, but only one-third of them can be purchased right off the shelf. The rest must be ordered online.
The department is set up like a showroom, no small irony for the retailer that only a couple of years ago was found to be the No.1 target of "showrooming" by Amazon customers. But the BBB store has something Amazon does not: staff on the floor trained in consultative selling.
That selling model includes pushing the retailer's online-only furniture assortment. And make no mistake, BBB sees a huge role for itself in the omnichannel furniture world currently fronted by Wayfair, Overstock and Amazon.
Those are just two examples of retailers making moves beyond their core businesses. Online and off, retailers are responding to the disruption within their own channels by stomping onto other turf.
eBay has launched a price-matching guarantee on new and identical merchandise carried by Amazon, Wayfair, Jet, Walmart.com, Target.com, HomeDepot.com, and Sears.com. The price match applies to goods within the eBay Deals section – 90% of which are new. Clearly, eBay is trying to boost the profile of its first-run goods and spread the message that it's not just a second-hand marketplace.
Lowe's recently acquired Maintenance Supply Company, expanding its home services business into the multi-family housing sector. Note that JCPenney's new B2B Solutions division also targets multi-unit residential operations along with the hospitality sector. Wayfair is pumping up its home services business via third party alliances. Bed Bath and Beyond has also indicated potential opportunity in the field.
Speaking of BBB and other people's turf, when asked in late June how the company plans to compete against off-pricers, ceo Steve Temares pointed to the company's And That format. Born as The Christmas Tree Shops, And That has been incubating and will soon be ready to ramp up.
It all brings to mind the early '90s explosion of category killers — in a good way.