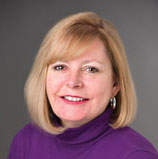 The Bright Side
August 9, 2017
So many national business stories about retailing in recent months read like a bad news buffet — store closings, bankruptcies, dead malls, indifferent consumers and, of course, the awesome destructive power of Amazon.
As this issue was going to the printer, USA Today's home page featured an article titled "These 5 retailers may not survive 2017." Four of them are in the home furnishings business: Sears Holdings, Sears Hometown and Outlet Stores, Bon-Ton Stores, and Conn's furniture and mattress stores. Two of them appear on our annual Top 50 Retailing Giants ranking: Sears and Bon-Ton. The fifth goner, per USA Today, is Payless shoe stores.
Not to take an overly Pollyanna-ish view on things, because the situation is truly fraught, but there are a lot of positives worth considering.
The proposed import tax is dead. Early this year, the Border Adjustment Tax on imported goods was included in the House Republican's "Better Way" plan for tax reform to offset tax reductions elsewhere. Retail and supplier organizations — including the Home Fashion Products Association — opposed the idea vehemently, asserting the pass-along to consumers could hike the average family's costs by up to $1,700 a year. On July 27, the White House and Congressional leadership issued a joint statement announcing that BAT was being dropped from the tax reform package.
Sustainability and traceability are gaining ground. While work has been going on for years behind the curtain, consumer-facing labels are beginning to roll into the market. This summer, JCPenney became the first retailer in the United States to bring the traceable "Made in Green by Oeko-Tex" label to its assortment. The certification was awarded to Penney's Quick-Dri bath towel collection. Bed Bath & Beyond introduced DNA-tagged PimaCott sheets and comforters last spring under its Wamsutta house brand and is now expanding it to bath towels. Suppliers of bedding and bath say more such programs are in the works at other major retailers.
Retailers are thinking creativity. There's no denying the disruption upending the industry, but you have to give retailers (at least most of them) credit for aggressively rethinking their operations. Literally billions of dollars are being poured into everything from incubating next-generation retail technologies to reimaging the in-store experience. It's a mess at the moment, but some exciting ideas should come out of the process when all is said and done.
Suppliers are thinking creatively, too. Winston Churchill's advice to "Never let a good crisis go to waste" has not been lost on the manufacturing and product development side of the business. With retailers re-evaluating their models from top to bottom, not to mention from department to department and shelf to shelf, suppliers are stepping up to the plate with plenty of differentiated products. Are retailers now sufficiently rattled to give them a go?
There's nothing wrong with the retailing business that can't be fixed by what's right with the retailing business: smart and talented people all along the supply chain who are passionate about what they do, know their stuff and are eager not only to embrace the future but to forge it.