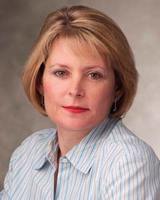 Here We Go
September 23, 2013
Has it been six months already?
A lot has gone down since the industry gathered here last March for the New York Home Fashions Market - some good, some bad, some pretty ugly.
Topic A: Would the highly anticipated revamp of JCPenney's home floor revive its fortunes? The answer, as we've since learned, was no. It looks spectacular. Interim ceo Mike Ullman justly described it as the best-looking home department in the industry. Unfortunately, it turns out to be less profitable than the set that preceded it.
That, of course, means more upheaval - but more opportunity to get in on the next wave of the new strategy being put in place to right the ship.
Speaking of upheaval and opportunity, as the cover story in this issue notes, Ralph Lauren's decision to reposition its brand in home upends the playing field in the department store brand game. The Lauren brand in home, now in its 30th year, has long stood as the standard every other designer brand wished to emulate. Now that Ralph Lauren is exiting the opening price point part of the space, who will rush in?
While we're on the subject of emulated brands and department stores, there's the matter of Martha Stewart. Macy's lawsuit against Martha Stewart Living Omnimedia for its deal with Penney had not yet gone to trial in March. A final decision from the judge is still pending, but given the situation at JCPenney, is all that a moot point now?
More importantly, with Macy's feeling bruised, to say the least, by the Martha alliance with JCPenney, will the Martha Stewart Collection at Macy's be frozen out of the chance to expand into some of the business being abdicated by Ralph Lauren?
In terms of design trend, on thing we learned last market week was that when you buck tradition, tradition bucks back. A year ago, the big take-away from New York Home Fashions Market was the decided pivot the industry's designers had made to appeal to Millennial consumers - most often employing contemporary motifs.
This past spring, something of a retrenchment took place - not a full-on retreat to classics but a broad effort to "redefine traditional" - blending the old with the new.
That appears to be the over-arching design theme for this week's market. Except to see a lot of "transitional" in showrooms.
Finally, what are the prospects for the fourth quarter? The back-to-school season has been uneven and promotions got underway very early - a strategy that is expected to recur during the fourth quarter. Also noteworthy: there will be six fewer shopping days between Thanksgiving and Christmas this year.
It's going to be a fast and furious race to the finish line for 2013. The players are already taking the field for 2014. We'll find out more about what's ahead this week.