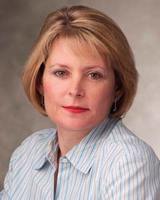 Made in the USA
August 19, 2013
It is still way too early to call what's happening with Made in the USA resurgence or a rebound. But we're continuing to see movement.
It was during a New York market week in 2011 (don't ask me which one) that I walked into the Veratex showroom and saw bedding carrying the Made in the USA label for the first time in years. During the markets in 2012, we started hearing more buzz about the possibilities of U.S.-made merchandise.
Talk turned into reality during the spring 2013 market. In addition to product that was either completely or partially made in the United States, companies like Mohawk and Maples with long-standing domestic production facilities put U.S.-made front and center as a selling point.
The focus on U.S.-made as an attribute started happening more quickly in other parts of the home furnishings business. The High Point furniture market unveiled its first Made in America exhibitor pavilion in fall 2011 and has expanded it since as a regular feature of the show. Not much later, the Atlanta International Gift & Home Furnishings Market began a Made in America effort.
While the appeal of U.S.-made merchandise is largely sentimental and patriotic on the consumer side - although assumptions about better quality have to be taken into consideration as well - on the supplier and retail end it's about dollars and cents.
Rising labor costs in China and India along with higher freight and shipping costs factor into the equation. So do turnaround times.
Got some interesting perspective on the subject last week from Integrated Global Services, a supply chain management company. President Charles Metzler told me they're seeing a trend - "small but increasing," he said - of retailers requesting or beginning to require off-shore suppliers establish the capability to ship or replenish from the United States. That's especially true for manufacturers selling direct, he said.
If that kind of requirement begins to accelerate, it could give even more of boost to U.S. production.