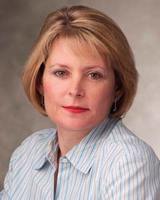 Two-Minute Warning
August 12, 2013
OK, it's really more like a three-week warning for suppliers taking part in the New York Home Fashions Market week next month. You've got just shy of three weeks to get your new product information to us for HTT's big market issue.
The deadline to submit photos and descriptions of your new product lines is Friday, Aug. 23. Email your information to HTTSamplesNY@gmail.com.
Digital product images should be at least 4-by-6 inches at 300 dpi (1,200 by 1,800 pixels). To reduce attachment sizes for e-mail, we recommend sending your images in JPEG file format. We can also accept .TIFF, .PSD, and .EPS files.
If you prefer to send a physical sample or digital files on disc, they should be addressed to: Peter Sherwood, Home Textiles Today, 1271 Avenue of the Americas, 17th Floor, New York, NY, 10020. If you have any questions about formatting or what's appropriate to send, call (917) 934-2858.
We're publishing three issues about market: the market preview issue (Sept. 16), the big market issue (Sept. 22) and the market daily (Sept. 24).
If your company has some news that deserves a story, I heartily recommend you contact us about it sooner rather than later. The space fills up quickly, and by the time market week itself rolls around it's too late.
I've already gotten a few calls from folks asking about story deadlines. I'm encouraging everybody to get their news in by Sept. 6. You can contact me at jnegley@hometextilestoday.com or senior editor Cecile Corral at ccorral@hometextilestoday.com
Also, fyi, I'll be doing showroom preview visits the week before market officially begins, mostly from Sept. 18-20. Your showroom doesn't have to be perfect. I've done pre-market walk-throughs in construction zones where the 'presentation' consisted of pulling product out of boxes. So don't worry, I'll get it.
Consider yourself informed.