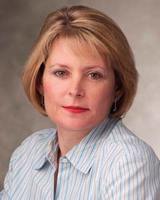 Fun Stuff
July 8, 2013
For the second year in a row, One Kings Lane will present an "Open House" featuring trend-right merchandise from exhibitors at NYNow, formerly known as the New York International Gift Fair.
The trend directions were developed in partnership with Home Textiles Today and sister publications Home Accents Today and Gifts and Decorative Accessories. More than 100 products will be displayed during the NYNow show from Aug. 17-21 at the Javits Center in New York.
The four key trends - and a few of the products that represent them - will include:
Monochromatic: While the anchor here is a single hue or tonal variations of same, the trend also incorporates classic print designs including geometric patterns, animal prints, chevrons, and latticework. Some of the Open House products representing this trend include the SWEA pillow by Area Inc.; the Blooms Placemat by Hester & Cook Design Group; and the Quartz Ceramic Vessels by HomArt ceramics.
Neo-Traditional: An attempt to redefine and modernize the concept of traditional motifs began emerging earlier this year at the winter/spring shows. This trend boots up time-honored elements such as paisleys, damasks, document prints, lace, and eyelet - usually presenting them in an overscaled and/or off-the-bias manner. Among the Open House items reflecting this trend will be Athens midnight blue and cream rug by Fab Habitat; the Brocade Velvet Pillow in Emerald by Kevin O'Brien; and the Isabelle Table Linens by Linen Way.
Vintage with a Twist: Call it a product of the age of recycling or an off-shoot of embracing "found" items, this trend uses elements of the old to create the new. A few of the products on display will include Vintage Premium Luncheon Napkins by MYdrap; the Waxed Canvas Tote by Peg and Awl; and the Dark Aged Wane Edge Maple Bowl by Stinson Studios.
Well Cultured: This is the latest iteration of globalism in design, with an emphasis on the hand-made, the colorful and intricate. Drawing inspiration largely from Africa, Asian and Latin America, the trend will feature Wayuu Mochila by Belart; the Ethiopian Towel Collection by Creative Women; and Frazadas by Little Journeys, among others.
On the whole, what we're seeing is evolution of design rather than an evolutionary pivot that upends the market. But you never know what could be lurking around the corner.