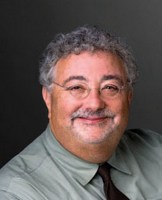 1,000 Count
May 28, 2013
Sadly, this is not a story about thread count. Sadly, the 1,000 count is about the number of people - actually some 1,100 - killed in the apparel factory building collapse in Bangladesh a few weeks ago.
And sadly, this is about the utter and near total failure of apparel and soft home importers in the United States and the rest of the Western world to act decisively, properly and morally to address this tragedy.
Because while this particular factory only made apparel products and it was only in Bangladesh, the problem of terrible working conditions in the places where these things are made extends far beyond those narrow borders. The home textiles industry escaped this most recent nightmare but it is every bit as vulnerable and sooner or later this will happen to somebody in this business.
The apparel industry's response so far has been positively shameful. While some retailers have supported a broad-based monitoring and standards organization, many American stores have not. Walmart says it will adapt its own policies. Sears, Penney and others are still studying the situation. Others are conspicuous by their total silence.
What we will be left with is a patchwork of policies that will do more to put a good face on the situation to Western shoppers than to fix the problem. Factories that have to meet multiple standards and deal with numerous monitoring organizations will end up looking for ways to circumvent the problem rather than solve it.
And even if a consensus could be arrived at, all of this conversation so far is only about one country, Bangladesh. Granted, this seems to be among the worst situations anywhere, but it is by no means the only. Emerging second-tier Asian sourcing nations like Vietnam, Indonesia, Cambodia and others are certainly not immune to these problems.
Even the big three in Asia - China, India and Pakistan - have factories with sub-par working conditions.
Still, the home textiles business is virtually invisible in this discussion. Where are the big retailers - Bed Bath & Beyond, Walmart, Target - in taking a proactive role in addressing the problems in soft goods factories in Asia and elsewhere? Where is the industry's association in all of this? Where are the individual suppliers who are in fact the importers who pick where products are made?
Nowhere.
There is a short window for the home textiles industry to come together and aggressively work to improve this problem. It has to be done unilaterally and with a cohesive approach rather than on a company-by-company basis.
And it needs to be started last week ... or the counts will keep getting higher and higher.