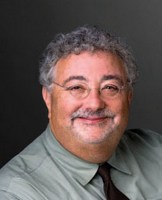 Home (Very) Goods
April 29, 2013
They opened a new Home Goods store down the road from me last week.
You'd think it was the second coming of Sam Walton, R.H. Macy and Sol Price rolled into one.
The store was jammed on opening Saturday with shoppers lined up at the cash registers, eagerly waiting to hand over a piece of their disposable incomes. And all without the benefit of grand opening coupons, klieg lights or skywriting.
Of course, first-day histrionics at big national chains are not that unusual. These retailers have spent decades building up their brand names and public personas, so there's a recognition factor - not to mention a natural curiosity - that is to be expected.
But as a moment of time to take a closer look at Home Goods itself, the store opening serves as an excellent indication of exactly how strong the retailer has become in the business of home furnishings retailing.
First things first: If you still think of Home Goods as an off-price close-out store primarily located in second and third-tier strip centers you need to make a major mental adjustment - and you need to do that quickly. Yes, this was the first day, so the store was well stocked, with fresh fixtures, extra help and all kinds of suits from corporate patrolling the aisles and keeping an eye on things. But the store looked terrific and the breadth and depth of product was astonishing.
There are now some 400 Home Goods stores in the U.S. and last year according to our rankings the retailer did more than $300 million in home textiles sales. Both of those numbers are going to go up dramatically over the next several years. As parent company TJX starts to max out on the number of TJ Maxx and Marshalls units it can open, it will look to Home Goods for its growth, so don't be surprised to see this division be the major growth vehicle for the corporation for the next decade.
The only part of its business that will grow faster is the online portion. All of the TJX brands have been behind the curve - way behind, in fact - in e-commerce.
Some of that is understandable given the nature of the merchandising model, still very dependent on opportunity buys and fast in-and-out on inventory. But that is changing and company executives have talked about online being a priority going forward. Given how small a percentage of their overall business online is, the increases are going to be very impressive, with double-digit gains expected for many years to come.
Put it all together and you have one of the fastest growing, most impactful and market-share-gaining retailers in the home business.
But you also have one more thing: Home Goods is shaping up to be the most serious competitor to Bed Bath & Beyond since the demise of Linens'n Things in 2008. BBB is trying to outflank Home Goods with its Christmas Tree unit.
But one has to think that won't be enough to get the goods on Home Goods.