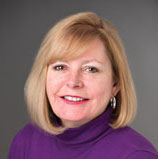 The World Beyond
April 29, 2013
The U.S. market and the manufacturers that serve it - not the mention the trade journalists who cover it - are so bound up in the dominance of big box retailers that we often have only a hazy understanding of all the other business that exists around the globe.
So at last week's Hong Kong International Home Textiles & Furnishings Fair it was interesting to hear from some of the non-U.S. buyers about their markets.
Barbara Bota is director of Betex Zrt., Hungary's largest home textiles retailer. The company owns two large department stores of about 21,500-square-feet with several smaller franchise operations. In addition to carrying home textiles, Betex provides a home decorator service and can produce custom-made curtains.
"Generally, Hungarians follow the German and Italian trends," she said. "Unfortunately, we are still feeling the effects of the [depressed European] economy. We would really like to get some experience with the Chinese manufacturers."
Stephen Foo is manager of Cottonopolis International, a Dubai-based company supplying home textiles to the hospitality trade in the Middle East and North Africa. Cottonpolis sources primarily from China, but last year shifted some of its business to India due to cotton pricing issues, he said.
"There are 480 new properties under development in our market region," he said. "We are a little bit conservative with the pricing because it's a very competitive [bidding] situation."
Stephen Foo is the regional head for the fabric department at Goodrich Global Pte Ltd. The 35-year-old company based in Singapore sells wallpaper (50% of the business) as well as carpet/rugs, fabrics and flooring through 24 showrooms in Singapore, Malaysia, India, Thailand, Hong Kong, Dubai and seven cities in Mainland China.
"To buy from India and China is very easy," he said. "To sell in India and China is very hard."
Among its many markets, each country has its own taste. Each is in a different stage of economic development. And each has varying levels of competition. That's why having local expertise is crucial.
"In Europe, you can sell prints with birds [on upholstery fabric]. But in Thailand and Malaysia, no. It is against their religion to sit on any living thing," he said.
Eye-opening, no?