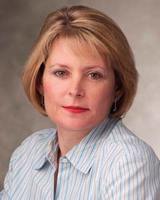 Fresh Air
March 11, 2013
Everybody expected JCPenney's fourth-quarter and fiscal year numbers to stink, and they did. Nonetheless, an interesting tidbit emerged from ceo Ron Johnson's Feb. 27 webcast following the release of those results.
On the subject of the shopper JCP has (Boomer) vs. the one it wants (Millennial) and the potential impact of new brand rollouts, Johnson told analysts that Liz Claiborne is the retailer's best-selling brand. (One assumes he meant apparel brand or women's apparel brand.)
In the days after the Millennial-oriented Joe Fresh ads broke during the Feb. 24 Oscar telecast, said Johnson, jcpenney.com was getting seven times more hits for Joe Fresh than Liz Claiborne. Joe Fresh conversions were running 10% higher than Liz Claiborne conversions, and 60% of the people buying Joe Fresh merchandise were first-time jcpenney.com customers.
Only three days after the Joe Fresh marketing began, it was already well on its way to finishing out the week as the top-selling brand on JCP's website.
Here's the $64,000 question: As Joe Fresh merchandise arrives at stores (it was scheduled to set mid-March), will those Millennials actually step into a JCPenney to check it out? If they do, will they stop to look at anything else?
It matters because if Millennials are only encountering Joe Fresh in the virtual world, they're not walking by the Levi's shop, arguably the smartest of the eight shop-in-shops that have rolled out so far. They're not going to see the Pantone bedding and bath display, which clearly is not a pitch to Penney's gray-haired customers. They're not going to be hanging out at the promised wifi stations and coffee bars.
In short, they will not be converted to full-on JCP customers.
There is a distinction, and Johnson makes it frequently. JCPenney is the old store, the one the company is transitioning into the new store known as JCP.
During my most recent trip to Penney in mid-February, there were a surprising number of people in the store, even folks lined up at the register. They all appeared to be mid-40s and older. I did see one twenty-something in the bedding department. She was accompanying her mother.