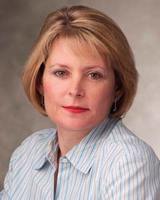 Heimtextil in Hindsight
January 21, 2013
Holiday 2012 sales may have fallen a bit short of expectations (up 3.0% versus an expected gain of 4.1%), but at the Heimtextil international home textiles show in early January, most suppliers I talked to believe 2013 will bring opportunities for growth.
Not big, game-changing growth to be sure. But most said they expect the U.S. economy to steadily improve - with consumer spending rising in tandem.
Europe, most contend, remains a mess in terms of expanding sales. And there was a lot of talk about China becoming less competitive, along with additional talk about emerging nations.
As it happened, when the fair kicked off the Financial Times published an article about textiles production migrating from China to Cambodia. Despite the fact the piece was entirely about garment manufacturing, "Cambodia" was suddenly on everyone's lips.
One exec mentioned efforts to get textiles manufacturing going in parts of Africa, specifically Eritrea, Nigeria and South Africa. The latter was represented at Heimtextil by three companies: two blanket and throw manufacturers and a fabric weaver. Setting aside Egypt, no other country from continental Africa appeared at the fair.
And it should be noted that for all the talk of China shifting its textiles focus to the domestic market, China still had the largest exhibitor presence by country, with 459 companies at the show, down 14 from the 2012 event. I wouldn't say China is racing away from the business.
I didn't hear anything about U.S. manufacturing making a comeback - aside from one query as to whether this was a legit possibility. So far, the restoration of American production appears to be focused only at the margins, notwithstanding Walmart's announcement last week that it will increase sourcing of American-made products by $50 billion over the next 10 years. (Congratulations, U.S. food producers. I suspect you'll be the biggest winners here.)
Bottom line: textiles remains a game of inches in an ever-shifting world, but the economic trough is behind us. Nobody's anticipating any seismic shifts in the medium term. What lies ahead is evolution, not revolution. And that's all to the good.