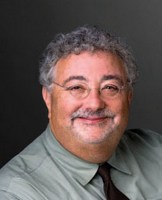 Ghosts of Christmas Ads Past
January 14, 2013
Assuming we're still within the statue of limitations, it's a fascinating exercise to see how some of the retailers in the business handled their holiday advertising and marketing.
The campaigns were all over the place, from sappy to happy and from thoughtful to clueless...and everything in between.
Here are some observations from the season just passed, noting that this particular observer based in the New York area saw all the national retailers but not any regional department players. Said observations are based on print, TV, online or all of the above. Five bells is the highest rating, five lumps of coal the lowest.
And it should also be noted that said observer may not represent the typical holiday consumer and thus may be representative of not much more than ... well, said observer.
Macy's (5 bells): A continuation of their campaign on TV touting their celebrity brands mixed in with archival footage from the 1947 classic, "Miracle on 34th Street." Great branding effort and mixed in with strong item and promotional print and online, it made for an excellent balance.
Sears (3 bells): Yes, good marks for Sears with a very clever TV campaign working their strongest remaining category, major appliances. You got sucked into thinking it was an ad for something else and then, as suddenly as the spin cycle comes on, you find out it's a Sears ad.
Williams Sonoma Brands (2 bells): A very aggressive online campaign for Pottery Barn, West Elm and the WS flagship unit was nicely done considering how it could have gone wrong very easily. Best use of one-day promos all season.
Bloomingdale's (1 lump): It's almost as if the marketing team didn't believe it was like no other store because its ads were like every other store. Ho-ho-hum. And curiously, on Christmas Day when the sacred page 2 and 3 ad positions in the New York Times are reserved for messages of hope and faith, Bloomies was the only advertiser to talk about its Dec. 26 sales and shopping hours.
JCP (the retailer formerly known as JC Penney) (2 lumps): Sometimes it was JCP, sometimes Penney and always all over the place. There were sales and promotions for a store that says it doesn't do that anymore. And then there were everyday-low-price items that nobody wanted on any day ... at any price. Confusion, thy name be Penney ... or JCP ... or whatever.
Kohl's (3 lumps): Expect Great Things is their current slogan, but Expect Percentage Signs would be more appropriate. On one print circular, the following percentage-off numbers were used: 50-60% (six times no less), 30%, 20%, 15%. That doesn't count $10 Kohl's cash. And that was just on the cover of this circular.
Target (4 lumps): In print, Target pounded away but on TV, it was yet another year of bizarre shoppers exhibiting disturbing characteristics and tendencies. You've got to think that there weren't too many people in America willing to admit they identified with those portrayals.
Bed Bath & Beyond (0 bells, 0 lumps): Once again it was about circulars and coupons, but the time has come for BBB to go beyond and start to use other forms of advertising and promotions, especially during the fourth quarter. The price of invisibility during the Christmas shopping season is just too costly.
Only 344 shopping days left until next Christmas.