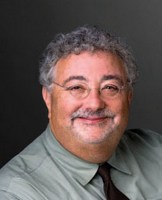 Triskaidekaphobia
January 2, 2013
Fear of the number 13 is a fairly common malady and that's likely to surface with more frequency next year.
But as they say, the only thing you have to fear is fear itself ... unless you happen to be somebody who really should be scared about the coming year. Indeed there are a number of fearful situations that have the potential to be quite frightening over the next year.
As luck would have it, I count 13 of them:
1. Fear of February: That's when JCP starts anniversarying its monthly numbers from the RonJon era. If they can't beat those lame numbers, it's going to be very, very scary.
2. Fear of Percentage-Off Promotions: If Kohl's can't stop its recent slide into flat lining comps, it may require a fundamental change in its overall merchandising strategy.
3. Fear of Merchandising Malaise: Save for the occasional Missoni blip, Target's product offerings continue to register big yawns on the excitement scale. Everyone keeps asking where's the beef, but so far nobody can find it.
4. Fear of the Pacific Ocean: The sourcing structure of the industry is downright terrifying these days as everyone tries to figure out what's up in the Chinese domestic market, the economy in India, the politics in Pakistan and the reality of Southeastern Asia as an alternative.
5. Fear of the Beyond: What does the great Bed Bath & Beyond do with Cost Plus? Will they experience some short-term problems in the first quarter of the year due to the massive turnover in their merchandising staff? Can they avoid the problems afflicting virtually every other big box retailer from the online onslaught?
6. Fear of a Sweet Lady Named Anna: A lot of the big boys in textilesland still haven't caught on to the impact Anna's Linen is having on the lower end of the retail marketplace. Those who continue to do so will be Anna-rized.
7. Fear of Brand X: That's X as in TJX, which continues to take market share through its TJ Maxx, Marshalls and Home Goods nameplates. This is not going to stop anytime soon.
8. Fear of Domesticity: Big vertical mills are not coming back, but more small-scale cut-and-sew is. Will the American shopper care, much less pay a premium for a Made-in-America label?
9. Fear of Sh'rooming: Shoppers rule these days and if you can't figure out how to compete with online cherry-picking, you are probably in the wrong line of work.
10. Fear of Overseas: Many American retailers are pulling back on their international expansion strategies following the downturn in the European economy and a massive misread of how to do business in China. But that's the future, so they better learn how to get it right.
11. Fear of Fast Eddie: What assets will Sears Holding sell off this year as it continues to drain cash out of there faster than industrial strength Drano?
12. Fear of Chapter 11: There have been very few retail bankruptcies over the past year, but some people think that's going to change soon.
13. Fear of Sheets and Towels: Why oh why, you keep telling yourself, did you ever pick home textiles as your career?
On the other hand, in 2013 you could just be fearless.