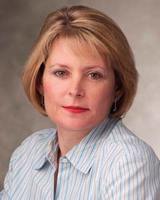 A Turning Point
September 21, 2012

For my money, the New York Home Fashions Market earlier this month was one of the most interesting - and pivotal - in years.
You could say spring market of 2000 was the last in which the big U.S. mills were the undisputed Goliaths of the industry. (By summer, Glenoit would be among the first to file bankruptcy, and by fall, Wall Street analysts were already forecasting the same for Pillowtex.) Spring market of 2005 was notable as the moment off-shore manufacturers rushed in en masse, buoyed by the final elimination of quotas in January of that year.
Fall market of 2012, I believe, marks two important milestones: the shift of the market's focus to Gen Y/Millenials, which I wrote about in my previous column, and the point at which Made in the USA began to be talked about as a viable possibility.
In product terms, Veratex had sheets and comforters (cut & sewn in the U.S. with fabric from Israel), Downlite touted a line of sleep products filled with U.S. down (in imported shells), Pacific Coast Feather Company showed a line of sleep products made of fabric woven in the U.S. and filled with fiber produced in the U.S. and HomeTex also showed some bedding made from fabric woven and finished in the U.S.
Home Source and Comfort Revolution are both setting up factories. HomeTex has acquired a small U.S. towel manufacturer. Around market time I spoke with a couple of other U.S. importers who said the time might be ripe for some U.S.-woven goods.
But what really cut the cake for me were conversations with execs from two Indian mills who said they are seriously considering setting up some production here. Why? Abundant cotton, electricity that is cheaper and more reliable than elsewhere and automated equipment that requires little labor.
Now, to be clear, nobody is talking about bringing it all back. Nobody is talking about bringing anything like half of it back. But many see a role for U.S. made products in a portfolio of globally manufactured goods - with estimates ranging from 5% to 15% of their products being partially or completely produced in America.
We'll see where all of this goes. But I felt a sense of true forward momentum - and a new era dawning.