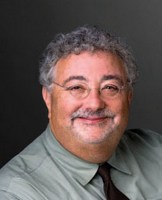 The I-Went-to-New-York-Market-and-All-I-Got-Was-A-T-shirt-Column
September 21, 2012
Well, we all seem to have made it through another New York market week, but I'm quite sure what souvenir T-shirt you came back with varied wildly depending on your products, your customer base and your approach to business in general.
With that in mind, I'd like to give you a sampling of the shirts I saw people wearing as they left market to head home:
I Went to Market and All I Got Was a T-shirt Reading "Market Was Great." Believe it or not, this appeared to be the just about the strongest textiles market the industry has seen since at least 2009. The exact reasons for this development are somewhat sketchy at best, but despite whatever you hear about the economy, the consumer is out there shopping and the stores need goods. Retail is perhaps the strongest part of the American economy right now and it's going to be a good Christmas season whoever gets elected on Nov. 6.
I Went to Market and All I Got Was a T-shirt Reading "Back in the US of A." So, OK, we're still not going to see a large-scale return to American manufacturing, but there were more conversations about Made-in-America products than anyone's heard in a real long time. How many of those conversations turn into reality and how many of them subsequently turn into orders remains to be seen. Talk - and the textiles market - is cheap. But for right now, the imperfect storm is starting to coalesce around U.S. products.
I Went to Market and All I Got Was a T-shirt Reading "New is Good." New product continues to drive sales and those companies that made the investment in product development had them pay off. But it wasn't just new product. There were an above-average number of brand new showrooms - and companies remodeling existing ones weren't too far behind. If you had something new to sell and someplace new in which to sell it, people were buying.
I Went to Market and All I Got Was a T-shirt Reading "Technology." In an industry where the greatest technological advancement remains the invention of the fitted sheet, having a successful new product based on technology is a tough card to play. But there were lots of new products offering fibers, fabrics and finishes that promised such things as temperature control, moisture control and a better night's sleep. I have no idea if any of them will sell, much less whether any of them actually work. But it was sure nice to see the industry stepping up on the tech front.
I Went to Market and All I Got Was a T-shirt Reading "Thank God I'm Not a Penney Supplier." Just about the only ones who weren't out celebrating when market wound down were the suppliers who have been doing big business with JCPenney. Yes, there were a few exceptions for new programs, but for the most part anyone who was a Plano player was singing the blues and wondering how in the world they were going to replace all that lost volume.
All of these T-shirts, by the way, are still available at Iwentomarketandalligotwasatshirt.com.