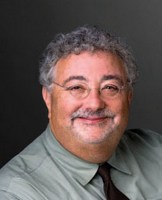 Unchained
September 8, 2012
The classic supply chain of the global home textiles industry is crumbling right before our eyes...and that's not necessarily a bad thing.
Having just returned from the Intertextile Shanghai show and now seeing what's about to happen at this week's New York Home Fashions Market, it's increasingly clear that many of the old maxims about doing business in home textiles are no longer valid.
No new world order has emerged yet as this transition period evolves, so it is difficult to figure out how things will eventually settle in. But the usual rules no longer apply.
China's role in the global marketplace is at the heart of the changes and it is at the nexus of the unchaining. For the past two decades or more China has been the undisputed low-cost, high-volume top dog of the textiles food chain. Other suppliers like Pakistan and to a lesser extent India were players in that segment, but China was certainly the go-to resource for most players.
Now, that's changing. Labor costs, currency shifts and changing political priorities have impacted the cost structure in China and for the most part it is no longer the cheapest place to buy home textiles products. It is instead starting to focus on value-added, better goods to reflect its changing manufacturing base.
That has opened the floodgates for others to both move into the global void left by China as well as to move into China itself. The number of Pakistani firms targeting the Chinese domestic market attests to the fact that they see an opening for low-cost products here.
Elsewhere, emerging supplier nations like Bangladesh are starting to be seen as viable alternatives for low-cost product. We're starting to see Africa show up on more sourcing radars, too.
Back in the U.S., there are stirrings of a return to production of goods. We're not likely to see any large-scale manufacturing in the U.S., much less construction of manufacturing facilities, but watch for American cut and sew to develop over the near future. And there are even rumblings of U.S. based yarn suppliers looking to explore the export market again.
European suppliers see the local economy stagnant with no improvement in sight, so they, too, are focusing on Asia as never before.
People say change is scary and maybe it is, but these are all things that have the potential to be positive developments for the global home textiles business.
The global home textiles industry has been shackled with the same business model for decades, but that's all changing now.
This week in New York, the chains are starting to come off.