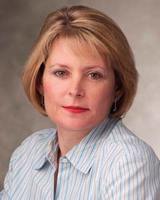 A Middling Muddle
September 4, 2012
A question: How is home doing at retail these days?
Answer: That depends on the retailer.
During the years of the housing bubble, home textiles - and home furnishings generally - were hot pretty much across the board. The category actually began to sag ahead of the market collapse. During the worst of the recession, home textiles sales sank pretty much everywhere, with the rebound beginning at TJX and Ross Stores.
Since then, the performance has been spotty, good at some retailers, improving at others and a continuing drain elsewhere.
The recent round of quarterly retail reports only confirmed that trend.
Ross: Home once again failed to hit the mark, a performance the company blamed on weak execution.
TJX: Rival Ross may have lost its home mojo, but the category is still pumping at TJX formats.
Stein Mart: After a few years in the wilderness during which the company attempted various strategies, home finally hit the pace during the quarter, with (lo and behold) linens as one of the strongest categories.
Big Lots: Home - a winner during the darkest days of the recession - was soft, even though top-of-bed was good.
Walmart U.S.: The home department generated a slender comp gain, but it marked the third consecutive positive quarter following 2½ years of negative comps in the department. Basic goods drove the results.
Target: Home textiles were a leader in the department, which is still struggling to recapture its former glory.
Kohl's: The home department not only lagged the rest of the store, it was among the weakest divisions.
Dollar General: Home was hearty during the quarter, with window treatments a standout.
Williams-Sonoma: The home furnishings conglomerate racked up another boffo quarter, with textiles a leader at several of its nameplates.
Bed Bath & Beyond: The country's largest home textiles retailer also posted a strong quarter, but said its outlook for the second half is cautious. A red flag or just another case of the retailer's notorious paranoia?
JCP: Under construction.
When you speak with suppliers about how their core categories are faring at retail the story is much the same - uneven on an account by account basis.
Obviously, we are still waiting for the rising tide that will lift all boats.