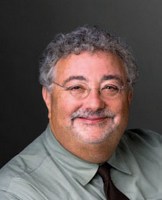 Sunny and Share
August 17, 2012
Reports of the death of the American economy have been exaggerated.
By a lot.
Don't look now, but it's quite possible that the next year will be a time of business growth and development in the home business that we haven't seen in a very long time.
And any company that isn't poised to take advantage of these conditions is not only going to miss the boat, they are probably going to sink into oblivion.
First, let's talk about the overall economy. Yes, we all know unemployment is way too high and that's a fundamental problem that is devastating. Job recovery is going to take a long time no matter who wins the election in November.
But take a look at the housing market. In the most toxic states in the country - Florida, Nevada, California - where foreclosures and empty houses have been epidemic, the tide is starting to turn. The bottom-feeders, the folks with all the cash, have decided that bottom has been hit and they are starting to buy up excess inventory in numbers unseen since the 2008 meltdown. These guys can smell a bargain and they sense one in the housing market.
In the meantime, refinancing rates are up - way up in places like Las Vegas - which means prices are starting to stabilize and the credit market is beginning to thaw out a bit.
Look too at the big home improvement retailers, Home Depot and Lowe's. They are putting up pretty good numbers on a fairly consistent basis, which means consumers are feeling better about their homes and their prospects for staying employed. These are all positive signs.
But it's not just growth in the overall home marketplace that makes you want to get aggressive. There are some huge imbalances in retailing right now that are causing several very substantial vacuums. And everyone knows retailers abhor a vacuum.
In the middle of the market JC Penney is hemorrhaging customers and that is not likely to subside anytime soon. Kohl's has been unable to right itself and can't seem to take advantage of Penney's problems. Sears and Kmart are gradually becoming irrelevant to many shoppers who have stopped thinking of either store as a place to go buy things.
This vast sweet spot in the middle is in play and retailers from above - Macy's, Bed Bath & Beyond, Dillard's - and below - Target, Walmart, the dollar stores - are all lusting after this piece of the pie.
The same thing is happening on the vendor side. Suppliers who have traditionally been strong resources for stores like Penney and Sears are now going after other accounts as they've seen their business dwindle.
Put all of this together and you have a marketplace where the opportunities are enormous - if you're positioned to take advantage of these factors.
The home business is about to be sunny. Share is up for grabs.
And the beat goes on.