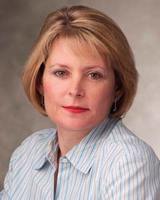 Three Weeks To Go
August 17, 2012
New York Home Fashions Market is now just three weeks away, which means companies are starting to talk about what they've been up to since the spring market. Based on preliminary conversations with several execs in recent days, a few trend lines are beginning to emerge.
Expansion: During the recession, many companies retrenched to focus on core competencies. Increasing numbers of suppliers are starting to push into new product categories - primarily to bulk up business with existing accounts. And they're adding staff - modestly - to support those efforts in sales and, usually, design. Often when they're adding to staff here in the United States there's also some mirror hiring in the country where they have their manufacturing base.
Branding: Manufacturers whose bread and butter has long been private label are looking for ways to distinguish themselves. A number of new licensing agreements will be unveiled in the next 20 days or so. Several suppliers are also crafting in-house brands. And brands that already have a footprint one category of home textiles are expanding into other product areas.
Distribution: Some offshore manufacturers are establishing distribution in the United States, frequently with a third party partner. I'm hearing more companies talking about holding inventory state-side to improve replenishment response.
Cut & sew: There's also a small movement toward bringing back (a measure) of cut & sew to the United States. I've yet to talk to a company that plans to do any significant cut & sew here, but with China costs up and the need to be as responsive as possible to major accounts, we'll see how far this goes.
For those of you who haven't yet shared your market-oriented news with us, get a move on! The window is closing rapidly for inclusion in our pre-market, market and market daily issues.