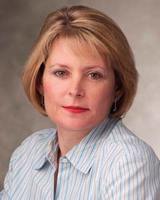 Celebrity Confessions
August 6, 2012
I confess I rolled my eyes when I learned last week that Donny Osmond is planning to unleash a home furnishings line late next year. I was not the only one among my colleagues to do so.
Hoping to provide my sisters with a laugh, I dashed off an email titled "Are you ready to live the Donny Osmond lifestyle!"
Guess what? They are.
"I will be very interested to see his products," replied Chicago sister.
"I still love Donny. He has excellent taste. This is a great idea. Way to go!" wrote California sister.
Oregon sister - who was in diapers when the Osmond brothers were at their apex - did not respond.
It was a reminder that here in the home furnishings bunker we can get overly fixated on the big names. HTT breathlessly hangs on every twist in the Martha Stewart narrative - and I am the worst offender - while in reality, Kathy Ireland's licensing empire is far larger ($2 billion at retail compared to roughly $900 million for Stewart, according to Forbes).
I can remember scratching my head when Jane Seymour launched a home collection in 2007. Granted, the line has gone through several permutations, but Jane Seymour is still in the home business - these days through a partnership with case goods and upholstery source AICO/Amini Innovation Corp.
Lord knows, we've seen any number of celebrity brands that failed to get off the launch pad. Doubtless we will see more. (It seems any soul who has spent more than five minutes in front of the camera at HGTV attempts a branded line.)
I have another confession. At least eight times out of 10 when I'm presented with an announcement about a new celebrity brand my first response is: "Who?"
At least I know who Donny is. And good luck to him.