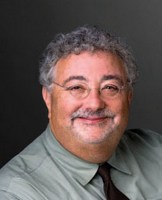 Homeland Insecurities
August 5, 2012
There was this absolutely spectacular TV commercial on a few nights ago for home furnishings. Maybe you saw it.
It focused on the role of the dining room table in the lives of ordinary Americans. It showed a husband and wife making a major decision at the table, followed by a son telling his parents he was taking the new job he had just been offered. Another scene showed one family member announcing she was moving away from home.
Each scene revolved around these important conversations taking place at the venerable dining room table and by the time the spot was over, you got a warm and fuzzy feeling about how important furniture and furnishings are in people's lives.
It was one of the best home furnishings commercials I've ever seen.
There was just one thing: it wasn't a home furnishings commercial. It was for a life insurance company touting its role in the modern American family.
Actually, anyone could have guessed that this wasn't an ad for home products. It didn't mention a cheapo price. It didn't talk about free financing that would end up costing you more than your mortgage if you read the small print. It didn't have a coupon, a percentage sign or any vestige of promotional doubletalk of any sort.
Instead it tugged at the emotional sweet spot people feel for their homes and the way they furnish them.
That a company pushing life insurance - not exactly the most beloved, admired or sought after purchase people make - was behind all of this is even more disturbing to anyone in the home business. Most shoppers will do almost anything possible to avoid facing up to their life insurance needs, while the majority of them actually like buying home furnishings.
This whole rant is just a general lament without either the solution to how home companies can advertise or any real hope that the current situation will change. Specifically, the nature of the home textiles industry - where there are few widely distributed national brands and margins are often measured with an electron microscope - virtually guarantees the status will remain quo when it comes to marketing and advertising to the consumer.
But boy, wouldn't it be great to pick up a Bed Bath & Beyond circular or see a Macy's TV spot or even find a vendor in a magazine and see them pushing the emotional button for sheets and towels?
It's been a long, long time since the industry mounted any serious effort on this front.
And that's not likely to change.
So the only thing the home furnishings industry will ever have in common with that insurance TV commercial is the status of its marketing efforts: tabled.