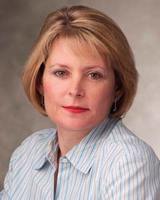 Marathon Man
July 23, 2012
The headlines have not been pretty. The naysayers have been quite vocal. A judge's ruling in the Macy's lawsuit against Martha Stewart Living Omnimedia threw a monkey wrench into the Martha shop-in-shop plan. And a recent analyst report suggested the rollout of the critical brand shop concept may be delayed.
But JCPenney ceo Ron Johnson remains committed to the vision he laid out in January.
"We're in a marathon here," Johnson said during an appearance at Fortune's Brainstorm Tech conference in Aspen, Colo., earlier this month. "We are going to stick to our plan," he told Fortune interviewers.
In the meantime, there appears to be a great deal of disruption within the organization - at least in the home department. Suppliers tell us buyers don't seem to know what they're supposed to do. We've yet to speak to a supplier whose business there isn't down. One described the situation as "chaos."
More worrying, Johnson seemed to indicate at the Fortune conference that downsizing the 1,100-store chain will be part of the transformation.
"We are going to treat it like a start up," Johnson was quoted as saying. "The only question is what size will the startup be."
I don't know whether Johnson has nerves of steel or just a very healthy supply of Xanax in his medicine cabinet, but I've heard him give two presentations to the analyst community since the first quarter's 19.1% sales decline was announced in May - and he seemed as cheerfully enthusiastic about the new strategy as he was when he unveiled it last winter.
Of course, there is a second party running this marathon alongside Johnson: activist investor Bill Ackman, who is credited with bringing Johnson on board. Ackman's Pershing Square firm is Penney's largest shareholder, with an 18% stake in the company.
After Penney's unlovely first-quarter results were announced, Ackman asserted that JCP had bottomed out and had nowhere to go but up. Nobody seemed to believe him, and the company's stock price continued to head south.
But Ackman spoke again late last week in defense of Johnson and the plan, telling Delivering Alpha conference attendees in New York that Pershing could make 15 times its investment in Penney, according to Bloomberg. That assurance buoyed the stock, if only for the afternoon.
JCPenney is a long way from the finish line, and more stumbles probably lie on the road ahead. But this is definitely the race of the decade.