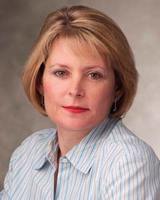 Brave New World
July 11, 2012
Regional merchandising has been around for a long time. So has regionalized pricing. The Internet has spawned personalized product offers - and now, apparently, personalized pricing.
The Economist is out with a story - "How Deep Are Your Pockets?" - about software that allows online retailers to adjust pricing based on an individual's willingness to spend. Shoppers who tend to jump fairly readily from a product page to the checkout page receive few special offers, while those who have a history of heavily researching prices are more quickly presented with discounts.

"Allocating discounts with price-customisation (sic) software typically brings in two to four times as much money as offering the same discounts at random, claims Ravi Vijayaraghaven of [24]7, a Bangalore-based firm that developed and operates such software," according to the magazine.
You will be shocked, I'm sure, to learn that few companies employing this software were willing to speak with The Economist about it. In fact, only the travel site Orbitz would cop to employing such a program - but insisted it doesn't alter prices based on the searcher's profile. Instead, Orbitz has learned that Mac users are more likely to book better hotels, so the site tees up pricier options first.
Vijayaraghaven told The Economist that while operators at [24]7's call centers are on the phone with a client's shopper, they can scan that shopper's Twitter account to determine whether they've Tweeted about making a purchase - "and whether a discount is needed to clinch the sale."
This is all very heady stuff. It's also bordering on creepy. And it potentially raises some fairness issues.
Now, we all know when we book a flight or buy a car, somebody is going to wind up getting a better deal than we did - and, by the same token, somebody is going to end up paying more than we did. Consumers aren't particularly crazy about the set-up, but that's the way the commercial air and auto industries have worked for years.
Will they be as accepting of the scenario when it comes to buying a dress, a book or a blanket?
The Economist points to a cautionary tale: Amazon. In 2000, the internet giant experimented with DVD pricing to determine which browsers were more likely to be used by consumers who were less price-driven. "The resulting backlash prompted it to refund those who paid more, and Amazon now declines to discuss its pricing system."
Brave new world, indeed.