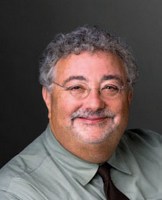 In The Clearing Stands a Big Boxer*
April 16, 2012
While its customers generally give it high marks as a good place to shop, the vendors who sell Bed Bath & Beyond for the most part have a love/hate relationship with the retailer.
On the one hand, they love that BBB is a very large base of customers who need copious amounts of product and that it is financially stable and continues to expand at an aggressive pace. On the other, they hate the cutthroat buying style, endless tests and excessive post-sale chargebacks that are the cost of doing business there.
And while both sides of that argument are certainly true, there is one more element that needs to be factored into the love side of the equation: Bed Bath is perhaps the strongest, most secure and overall least-likely-to-fail of any big box category killer in American retailing today.
The most recent news coming out of Best Buy only confirms and continues a pattern that has existed for longer than most probably realize in the specialty chain store channel of distribution.
And that is that the category is dying, having existed for a relatively short six-decade lifespan.
Toys'R'Us under the legendary Charlie Lazarus is generally credited as the first category killer in retailing, a store that offered a huge assortment in a single merchandising classification at competitive prices. From its beginnings in the 1950s, TRU established a business model that over the following three decades became one of the hottest formats in the business.
Soon every product category had two, three or more big chains rolling out big stores in a big way: Office Depot, Office Max and Staples in office supplies; Best Buy and Circuit City in consumer electronics; Home Depot and Lowes and others in home improvement; and in the home furnishings business, Bed Bath along with Linens'n Things, HomePlace and a host of somewhat smaller regional players like Strouds, LeeJay and Waccamaw. Computers, auto parts, footwear, you name it: They all had their own superstores.
By the 1990s the big-box movement had peaked and the pendulum began to swing the other way. None of us need to be reminded of the names of the endless casualties. Best Buy's announcements of store closings, reformatting and management changes are only the latest nails in the big box box.
Blame it on a lot of things - aggressive category-killer-killing tactics by Walmart and Target; bad managers making bad real estate and financial choices; national competition for regional players; and, most importantly, the Internet.
Like too many other retailers, the big specialty chains did not react fast enough to Amazon and by the time they did, the online game was over.
Through it all only one category killer has continued to kill its category. Only one continues to post nearly uninterrupted positive same store comps. Only one has a balance sheet that would make Warren Buffet jealous.
Only Bed Bath & Beyond.
So, while it can be tough to deal with and even tougher not to deal with, the home textiles industry could have it a lot, lot worse. Without Bed Bath & Beyond, it could be just a poor boy, laying low, seeking out the poorer quarters where the ragged people go.
*With apologies to Paul Simon