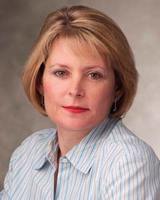 A Bit of ConText
October 3, 2011
HTT brushed off the moniker for its ConText conference series during market and held a mini-seminar on all things digital. It was probably the most enlightening three hours I've spent in some time.
The following were my take-away notes from a program that did a great job of de-mystifying the rapidly burgeoning world of social media marketing:
1. It's not necessary to plunge in to every kind of social media channel. Select those that fit your marketing goals.
2. Facebook is imperative - either to communication with B2B customers or end-use consumers or both.
3. Facebook is a dialog. Someone in the company needs to be dedicated to monitoring feedback and responding, when necessary.
4. An in-house "brand evangelist" should be dedicated to feeding and caring for social media efforts. But several people in the company should contribute content to widen the point of view.
5. Some of the most impactful social media marketing is about showing rather than telling. YouTube is a great tool - whether providing information, showing off product and building brand reputation by providing a behind-the-scenes look at the company.
6. Use Twitter to build excitement around an event such as a trade show, in-store appearance or new product launch.
7. Identify blogs that have a strong connection to your product or brand universe and create relationships with them - whether as an occasional expert contributor or as a give-away sponsor to promote new product.
8. Set goals and track results. You should pay attention to:
• Number of unique visitors/month
• Number of page views/month
• How much time visitors' stay
• Number of comments/month
• What posts are most popular
• Aside from the major portals such as Google, what other sites are sending visitors your way?
Next up: Look for HTT to start implementing these ideas as we ramp up our own social media projects.