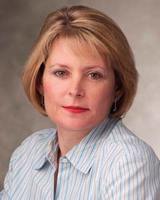 Ready. Set. Market
September 19, 2011
Notebooks at the ready! It's time to plunge into the fall New York Home Fashions Market.
Based on what we've heard about and eyeballed so far, here's what to expect:
Technology: In utility bedding and sheeting especially, the early signs points to an emphasis on technological innovation. Look for proprietary fibers, finishes and applications. I'm not seeing much in this vein so far on the bath towel end of things, but then again, I've mostly been previewing with bedding folks.
Marketing with an emphasis on social media: The first QR tag marketing efforts made an appearance during market week last March. Some of the more aggressive suppliers have since been working to significantly beefing up their messaging outreach and consumer interactions on social media. Major retailers have been pushing capital expenditures in this direction in recent months, so it only stands to reason that vendors would step up their game here.
Vibrant color, pattern and texture: There might not be much of it about on retail floors at the majors, but undaunted manufacturers continue to produce. The vivid hues appearing in fall apparel collections are readily available in showrooms in the city. Think color and pattern won't sell? You obviously didn't try to access Target's website the day the Missoni collection went live.
More talk about flash sale sites: They're still a minor factor, but they're growing like Topsy. They also give suppliers more branding control. And several of their buyers will be in market.
More tussling about pricing: Cotton prices, while lower than they were at this time last year, are still higher than they were two years ago. Retailers raised their pricing but didn't take the full hit on higher raw material costs. Suppliers aren't in the mood - let alone the financial position - to provide make-goods there.
It's shaping up to be another interesting market.