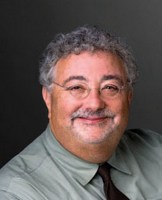 Something to talk about
September 19, 2011
OK, so the industry is back in town for the fall market week and there will be the usual conversations about cotton prices, thread counts, exclusive merchandise and all the other topics that are so near and dear to buyers and sellers of home textiles.
Somewhere, people may even talk about the product.
But there will be one conversation largely absent at market and the desperate need for it to be discussed hit home, at least for me, when visiting the new Lord & Taylor Home store that just opened in New Jersey.
The store - a classic big-box superstore in the BBB/LNT mold - has all the prerequisite sheets and towels in every fiber configuration, construction and put-up a shopper could want.
But what was missing only became clear when you walked the hard goods side of the store. There they were, stacked high and wide: Cuisinart, Dyson, Nespresso, DeLonghi, KitchenAid, Rowenta, Lenox, Yankee Candle. There they were, the big powerhouse brands of the housewares and tabletop businesses.
And in textiles? Once you got past Wamsutta (which, to put it kindly, is not what it used to be as far as being a big brand), the names petered out pretty quickly. Private labels and niche B- and C-list brands filled out the rest of the soft home assortment.
It was sad.
The home textiles industry has done a pathetic job building national brands. There are a few fashion names like Ralph Lauren and some transplants from other fields like Sealy, but what indigenous home textiles brand has truly widespread national distribution?
Royal Velvet and Cannon have been repositioned as proprietary store brands. The same for Fieldcrest and Springmaid. The aforementioned Wamsutta is a shadow of its former self. Martex, Luxor, Utica? Essentially gone or barely present in the marketplace.
Where's the Cuisinart of textiles, the brand every better retailer in the country has to carry? Where's the Waterford Crystal of bedding, the de facto core line you have to have? Where's the George Foreman grill of towels, the cornerstone of any small electrics assortment for the past 15 years?
Where are they indeed?
These kinds of benchmark brands simply don't exist in the home textiles business and the blame can be placed squarely on the shoulders of ... everyone. The vendors stopped supporting their flagship brands with the kind of marketing and advertising needed to sustain them. And the retailers pushed for so much proprietary product to the exclusion of national brands.
Each side in the buying and selling equation let this happen and the result is the situation the industry finds itself in now, one that ultimately is not good for anyone.
That's what people should be talking about at market this week. That's one conversation I'd like to hear. Wouldn't you?