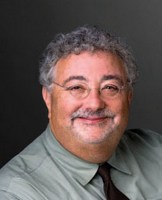 My, My Macy's
April 4, 2011
Whoever thought that in the year 2011 we would be talking about Macy's as one of the better performing retailers in home furnishings?
As recently as within the last decade a whole lot of people thought we would be talking about Macy's in the past-tense as in the late, lamented department store we once knew.
Instead, Macy's has righted itself and become a pretty good retailer, outperforming a lot of the other kids on the block and in the process taking itself well off the endangered retail species list.
And here's the most amazing part. Macy's did it largely through - drum roll, wait for it - merchandising. Incredible.
Mind you, Macy's still has enormous upside potential to do better and you could walk the floor of any its stores anywhere in the country and find lots of things it could be doing better.
But from where it was - and more importantly, where it was headed - it's a pretty remarkable story.
Merchandising has been the vehicle that has taken Macy's there. The My Macy's program of localized assortments has been the most important piece of the puzzle. Tailoring the mix to fit the locale has been the holy grail of retailing ever since the old "O" tables at A&S in Brooklyn. Penney used to be pretty good at individual store assortments, but its bureaucracy tainted the process. Bed Bath & Beyond is the best at it and has made the formula work longer and better than anyone ever thought possible.
Macy's went in the exact opposite direction as it consumed other department store nameplates as if it were a zombie refugee from some Night of the Retail Living Dead movie. It clearly wasn't working.
But the My Macy's program is. It's not just a return to regional merchandising, it's neighborhood retailing in the truest sense. The Macy's in Garden State Plaza in Paramus will have a different mix on the floor than the one in Newport in Jersey City 20 miles away.
Does it work perfectly? Probably not. But it's a great advance and it shows that large-scale operations don't have to drown in their own enormity.
But it's not just My Macy's. It's the private label program and more importantly, the choice of private labels. The names and celebrities it has picked are above average and approaching Kohl's, which is perceived (at least here) as the best private brand merchandiser in the business.
Martha Stewart and Tommy Hilfiger are great additions to Macy's selling floor, and locking them up has been a key piece of the merchandising equation.
And there's more. The national advertising for Macy's, often featuring its stable of celebrities, is witty, clever and memorable. This is one area where Macy's in fact outshines Kohl's, which seems to change slogans and ad directions almost as often as its floor displays.
Let's not forget Macys.com. Late out of the gate and modestly started, it has matured into a hugely successful operation, in the same league as the best of class (OK, maybe not Amazon, but just about anybody else).
Finally, there is management. From Terry Lundgren on down, Macy's has developed a strong merchandising team that gets the job done. I haven't heard a vendor complain about Macy's in almost a year, and there's no better proof than that that it has its act together.
There are still too many three-day one-day sales and the coupons, gift cards and other promotional paraphernalia could still be simplified in my book. I'd love to see its circulars look as good as Crate and Barrel and West Elm and some of the other better marketers. And there's still room for Macy's to push the top end a bit more than it does...without pissing off Bloomingdale's.
Yet it sure is nice to see Macy's where it is now. I've taken my shots at it in the past and no doubt there will be others down the road.
So even if we're still not at the miracle on 34th Street stage yet, it's a lot closer than anybody would have thought possible not all that long ago.