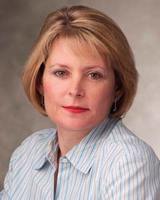 If They Build it, Will Shoppers Come?
January 26, 2011
In what should come as a surprise to no one, retailers are planning to start adding stores again. According to the ninth annual Retail Horizons by the National Retail Federation, 41% of retailers intend to step up domestic store expansions this year, up from 25% last year. In addition, 25% plan to expand overseas, up from 21% a year ago.
As a demonstration of confidence, it's a good thing. It's good news for builders, one of the slowest segments of the workforce to regain jobs. And it's good news for suppliers - more shelf space.
I wonder, though, if there's enough consumer appetite out there to justify ramping it all up again. Yes, there are some dense urban markets that many major retailers have failed to penetrate, not to mention rural markets. And some retailers have begun talking about how to reach into them, most notably Walmart.
But are consumers really going to start spending like it's 2005? Over-storing, anyone? When you think about it, the bulk of the big-name store closures that rocked the industry took place before the recession. Once the economy tanked, retailers trimmed a few stores here and there, and put ambitious store rollout plans on the shelf.
It's not as though a bunch of stores disappeared over the past couple of years. And it's not clear that the chains that fell did so unnecessarily. Their business went elsewhere; they went poof.
One also has to consider online shopping, which has been growing at a more rapid clip than any other format and made explosive gains during the 2010 holiday season. In addition, mobile shopping is on the rise - and there retailers are rightly stepping up their efforts.
In the NRF survey, 69% of retail execs identified e-commerce and m-commerce as strategic initiatives - up from 28% in 2010 - and many plan to invest in consumer insight methodology, data gathering and social networking.
Certainly, that's where a big part of the future lies. It will be interesting to see to what extent Wall Street - which has long used store counts as a key yardstick of growth - rewards expansion in the ethersphere."