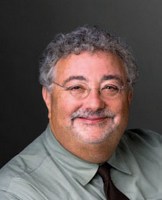 Homecoming
October 18, 2010
"It only seems fitting to share with you, as
I return, some observations from beyond
the land of sheets and towels."

They say you can't go home again, but what if you never left home, you were just in a different room?
I've rejoined Home Textiles Today after a decade away at one of the other publications in the home furnishings business. I always kept involved in home textiles, but it was in a broader mix of all kinds of home products, from pots and pans to toasters and blenders to couches and credenzas.
As such, one gains a perspective that you might not acquire if you stayed focused on a more narrowly defined product classification.
So, it only seems fitting to share with you, as I return, some observations from beyond the land of sheets and towels.
1. You're not that special. Every industry thinks it is unique, that its dynamics and problems are separate and apart from what any other business is going though.
I suppose that may be true in some cases - driving a bus is different than building one - but that's the exception rather than the rule.
The fact is that home textiles is very similar in its business model to dozens, maybe hundreds, of other consumer product classifications out there, particularly to other home furnishings merchandise.
In many cases, you are selling to the same customers, the usual big box suspects. You may not know the guys who make vacuum cleaners, but your customers do.
2. Price devaluation is rampant. Nearly every company not named Apple complains that it is constantly forced to cut its prices - and its margins - to stay competitive. They all say they can't maintain returns on new product investment. The sheet and towel crowd is famous - infamous? - for this.
Well, consider the folks who make consumer electronics. They have a price devaluation spiral that would scare the percale out of you. Prices drop as much as 80% over the lifecycle of a product category and every couple of years they need to come up with something totally different to keep their motors running. Compare that to working up a new shade of teal for your next towel line.
3. Competition is not nearly as bad in textiles as it is in other categories. Soft home suppliers always talk about the proliferation of companies from here to Karachi that make bed-in-a-bag or curtains or mattress pads. And it's true, there are plenty of such suppliers.
But go to High Point, N.C. and visit the furniture market. There are probably 1,000 companies making sofas and chairs there. A thousand. You'd be hard pressed to find a thousand people in 295 Fifth Avenue at market, much less 1,000 companies making sheets.
4. There are pretty much no jobs anywhere. The meltdown of the American supplier base in home textiles has put a lot of people out of work. And that's very painful. But guess what: It ain't any different in furniture or dishes or washing machines.
5. Domestic manufacturing is not coming back. This is the Peter Pan Syndrome at its ultimate worst. Everyone thinks as costs go up in China and a real Asian middle class is established, textiles production will return to the U.S.
In the history of the migration of home textiles production that has never happened. When New England took the business from Great Britain, it never went back. When the South got it from the North, it never went back. And now that Asia has it, it is not coming back to the Carolinas. It will just move on to someplace new. That's the way it works.
And, oh yes, one more observation: It's good to be home.