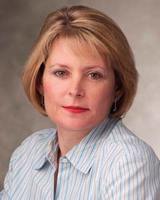 Don't Let the Bed Bugs Bite
October 18, 2010
I can't believe I have already written one column about bed bugs, let alone the idea I'm writing another. But after a week of talking bugs, I've got them on the brain.
The first thing to be said is that the resurgence of bed bugs is a genuine phenomenon. According to USA Today, nearly 20% of exterminators reported finding bed bugs in office buildings in the U.S. this year - up from 1% in 2007.
The second thing to be said - and just about every purveyor of anti bed bug bedding I spoke with mentioned it - the national media hype about bed bugs is scaring the dickens out of consumers.
And creating a huge selling opportunity.
The Marks household is not immune to the hysteria. My husband awoke one morning with a couple of small dots on his arm and demanded the immediate purchase of bed bug protection - and a new mattress. I pointed out the marks in question did not follow the bed bug bite pattern (we ultimately deduced they'd been made by the cat), but he would not relent.
When the editor of Home Textiles Today drops a hundred bucks on a bed bug protector she knows she doesn't need...that's saying something.
In a perverse way, bed bugs are the new "organic cotton" for utility bedding companies, but only better. (Because consumers actually want anti- bed bug products.) It might not be a company's bread and butter, but at this point everybody feels compelled to at least put something out there to get in the game.
The question now is whether this constitutes a passing fad that will boost sales in the short term then flame out (there are some who hold this view) or, alternatively, does this create a new must-have bedding item along the lines of the backyard bug-zapper. Americans got along for quite some time without mattress pads, not to mention mattresses.
I suspect, at the very least, bed bug protectors will quickly become de riguer for the hospitality industry. Last week in New York, a guest at the Waldorf cried "bed bugs" and got moved from a $330/night room to a $700/night room - no charge. I wouldn't be surprised if hoteliers everywhere were racing for the phone.
As one supplier said last week, "It's nice to finally have a product customers are compelled to say 'yes' to."
Sleep tight.