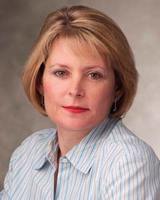 Eat your carrots!
August 31, 2010
Talk about thinking big! USA Today has a story up about carrot producers banding together to launch a $25 million campaign to make carrots more appealing to kids.
That includes packaging carrots to look like snack foods (specifically, like Cheetos), installing vending machines in schools, creating seasonal tie-ins (for Halloween, it's "scarrots"), television ads and a phone app "powered by the sound of people munching carrots in real time."
So, home textiles people, if the folks who produce carrots, cotton, milk and beef can do it...