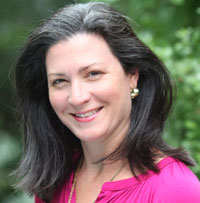 Consignment conundrum
February 3, 2009
A friend of mine recently left her post as a young miss apparel buyer for Macy's to try something "totally different."
She bought a children's consignment shop in our neighborhood and she took over it this week.
My friend is very bright and a savvy retailer, so I know that even though she admits she knows little about the consignment business, she'll do well.
To boot, her timing is impeccable.
Not only did she spare herself a possible layoff this week at Macy's where 7,000 jobs are diminishing, but she is trying her hand at the wave of the future – "recycling" and thrift shopping.
My friend said she plans to upscale the store's assortment with more name-brand pieces and dressy dresses in hopes of attracting a new breed of customers who might not have shopped consignment in better economic times.
I hope she is right.
But take the tickets – and the merchandise – a notch too high and she might be trading off old loyals – like me, for example — for a handful of hesitants just dipping their toes at the concept.