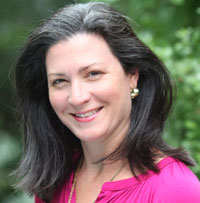 Making Cents of Scatter Rugs
September 18, 2007
In researching a recent article about scatter rugs (it appears in HTT's Sept. 17 issue), I heard a lot about price deflation. Nearly every supplier I spoke with pointed out how retail prices for these small-scale goods haven't changed in several years — despite the constant hikes in costs for raw materials, shipping, etc.
They say most retailers and consumers aren't ready to pay more, even for more innovative products.
Some might, and do, in select levels of retail, like the high-end, luxury sector.
But I might stand as an example of the middle-market shopper who frequents discount and mid-tier stores.
I replace my three small scatter rugs that I use in my kitchen whenever I see a sharp price for even only mildly decorative, colorful mats. The last time I switched them out was about six months ago and that was when I bought three brightly colored chindis from Target on sale for $3.99. They were stacked high on a clearance end cap — that's how it got my attention in the retailer's small floor covering section.
These 2′-by-3′ rugs are now falling apart and are looking quite worn — and I'm sure machine washing them weekly, as I do, isn't helping. But with my finances as tight as everyone else's, I'll hate to admit that at least for now I'll have to wait until I see another $3.99 — MAYBE $4.99 — offer until I make my next mat move.