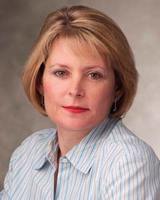 Cramer likes TJX
January 22, 2008
After the stock market concluded its wild ride today, hard-charging market commentator and Mad Money host Jim Cramer advised his followers: "When the Fed aggressively cuts rates, Wall Street buys retail." 
The Mad Money Recap — a digest of Cramer's on-air and on-line pronouncements — also added: "Money managers know that a big rate cut equals increases year-over-year earnings in the sector."
Personally, I find that view hard to square with the anxiety gripping the industry. Target, which over the past 12 months seemed to weather the wobbling economy better than many of its competitors, yesterday said its January comps would come in at the low end of expectations (-1% to +1%).  It also said it would no longer provide a monthly outlook. Possibly just a coincidence.
Then there's the National Retail Federation's recent plea to Washington to get some spendable cash into consumers' pockets.
The recap didn't make a historical case for the assertion that retail is a great performer during rate cuts. So far, I haven't found stats that prove the record one way or another. The recap pointed only to TJX as a retailer that should perform well regardless of the economic climate.
You can read the argument for TJX here.
UPDATE:
More love for retail from seeking Alpha's James Cullen, who says Bed Bath & Beyond "might be the most consistent profit-generator of any company in the world." He sees the stock as a $40 value to be had for $27. (He likes Home Depot and Lowe's as well.)
Meanwhile, TheStreet.com says "Home Depot is Heating Up." Analyst Nick Yulico argues Home Depot's stock has now been so "beaten down" it's now a good buy. He also contends it's become less of a growth stock and more of a long-term cash flow generator. Video report is here.